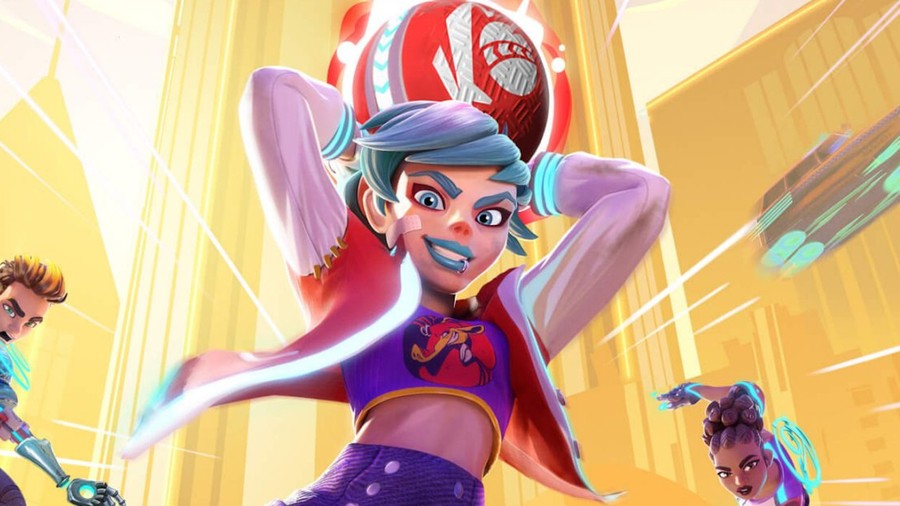 Knockout City, the excellent online multiplayer game from Velan Studios, is seemingly receiving a PlayStation 5 version in the near future.
Currently only available on last-gen systems, the dodgeball-like brawler is a real winner, and is free to try — you can play for zero pennies up until you reach a certain rank, after which you'll be asked to make a purchase. It's a game we can highly recommend, but those with a PS5 might want to hold their horses for just a moment. Over on PSN Profiles, a Trophy list for a PS5 version of Knockout City has appeared. Given that the site essentially auto-generates Trophy pages for games when they go live on Sony's PSN servers, this is more or less confirmation.
In case you're wondering, the Trophies are identical on the PS5 edition — 51 of the things, including the Platinum. As for what the new version of the game could entail, there's no concrete info right now, but we can make some educated guesses. We imagine it'll run at full 4K rather than upscaled, matches could load in faster thanks to the SSD, and it could make use of the DualSense controller's triggers and haptics. That's just speculation, of course.
Right now, it's a matter of time before EA and Velan make the formal announcement. With the PS5 version seemingly on Sony's servers as we type, it's likely to be very soon. Would you like to play Knockout City natively on PS5? Dodge a wrench in the comments section below.
[source psnprofiles.com]