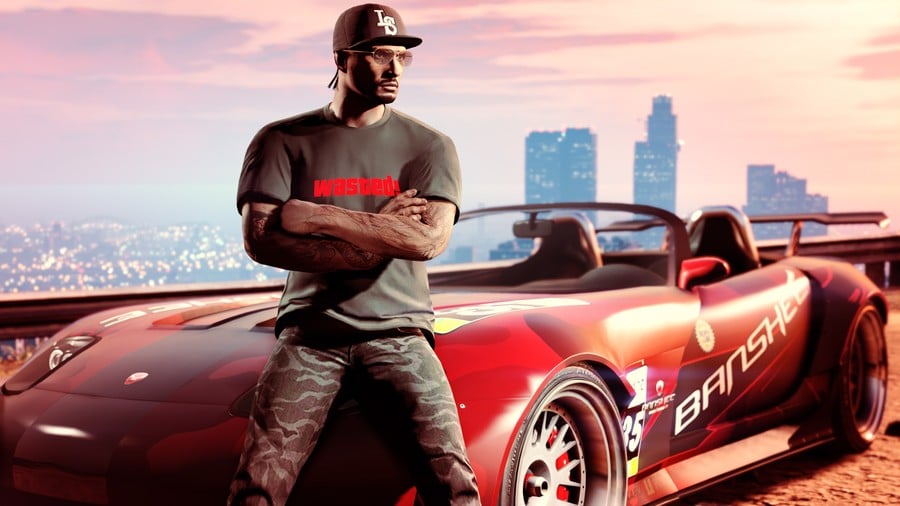 Rockstar may have delayed its GTA 5 re-release on the PlayStation 5, but the GTA Online factory keeps on-a-churnin'. Stuffed at the end of its blog post about the newly announced GTA: The Trilogy – The Definitive Edition, the label has hinted that its flagship multiplayer mode will be getting a big update before the end of the year.
"Get ready to go on an exciting new adventure in GTA Online," the developer teased, "as some well-known contacts and familiar friends need your help in expanding their 'legit business' – with many more surprises soon to be revealed." This sounds like a major content update to us, similar to the Los Santos Tuners expansion from earlier in the year.
That's not the only thing that's imminent either: "As part of the 20th anniversary celebration for GTA 3, look for a cavalcade of special gear to collect in Grand Theft Auto Online throughout upcoming events this Fall, including commemorative clothing and liveries. This month's GTA Online events will also have some special surprises – including the upcoming possibility of some unusual activity occurring in and around Southern San Andreas."
Exciting times for GTA fans, then. Will you be returning to GTA Online to see what's good in the hood? Invest in a Shark Card in the comments section below.
[source rockstargames.com]