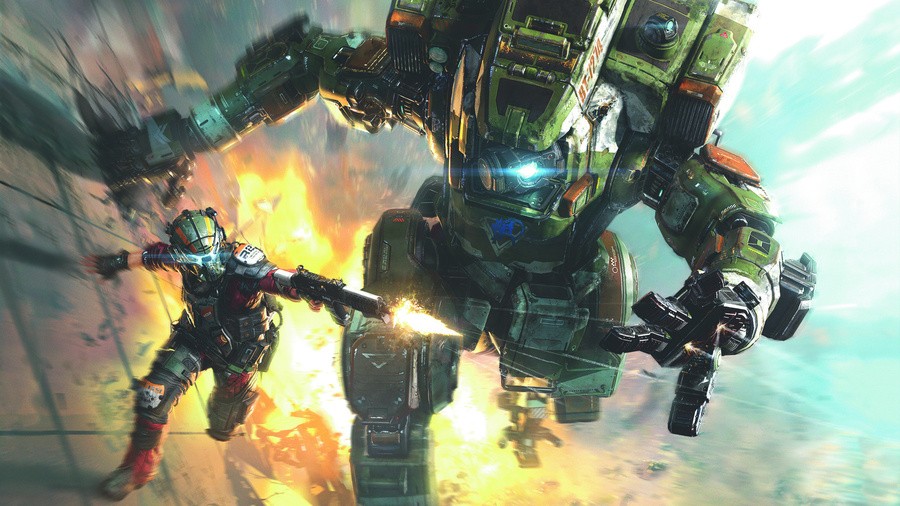 Apex Legends developer Respawn Entertainment has been issuing mixed messaging this past week over the future of its fan favourite Titanfall franchise. On Monday, the studio's community coordinator Jason Garza responded to a question on his YouTube channel asking what's going on with the series. He backed up previous quotes from the team, replying: "Don't get your hopes up, man. I've said this before. It's just... we don't have anything in the works. There's nothing. There's nothing there. We've got too many other games in the works right now."
Of course, Respawn Entertainment is currently working on Apex Legends content and assumedly has a Star Wars Jedi: Fallen Order sequel in the works. However, earlier this morning, the developer's official Twitter account contradicted Garza's claims by once again lending Titanfall fans hope for a third entry. The account tweeted: "Contrary to what some folks are reporting, Titanfall is the very core of our DNA. Who knows what the future holds..."
The statement doesn't definitively say Respawn Entertainment has another Titanfall game in the works, but it's enough of a tease to give fans hope once again. After Garza's fairly concrete comments that "there's nothing" happening within the team right now for the franchise, it's tough to know where we stand. We're potentially right back at square one, to be honest: a team member says nothing's being developed right now while the official Twitter account tries to save face and give fans some hope. All we can do is wait and see what happens in the coming years.
[source twitter.com, via youtube.com, eurogamer.net]