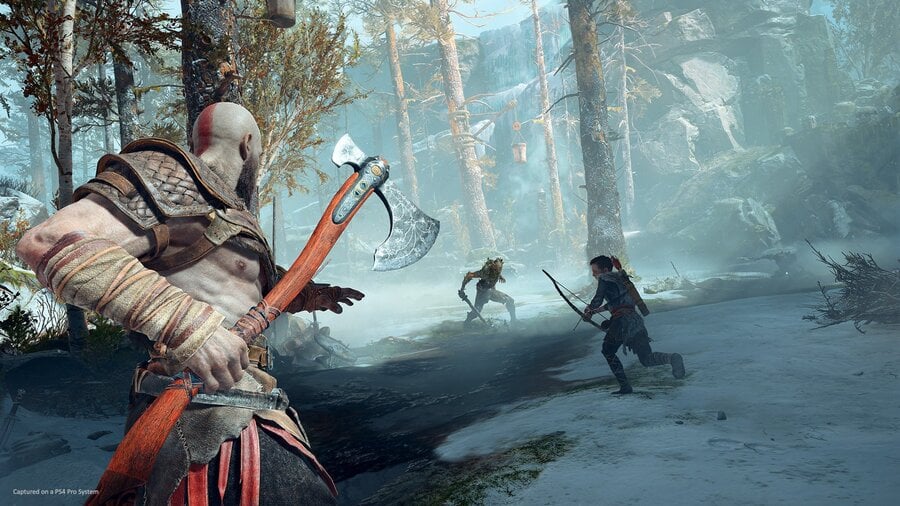 George Mawle, a former gameplay engineer at Sony Santa Monica Studio who is credited with the handling behind God of War's Leviathan Axe and Blades of Chaos, sadly passed away last Thursday. Tributes have been paid across social media since, with combat design lead Mihir Sheth crediting him with playing a large part in the engineering behind the feel of the two iconic weapons.
"At SMS he worked on Kratos' weaponry, navigation, RPG systems, a myriad of combat behaviors, improvements to the scripting system to empower designers, and SO much more. He was a veteran on the team who played a huge role in closing out the game and squashing bugs." George picked up the nickname "Furious George" thanks to his commitment to seeing an idea through to fruition, as Sheth explains how he would pursue side projects in cooking, carpentry, and homemade movies.
It appears George considered God of War the peak of his working career, as Sheth explains how "he never thought he'd work on a game and feature so beloved in his career of ups and downs. He would repeat this out of the blue, two years after. "We really did alright didn't we"." George's career in game development spanned more than 20 years, but left Sony Santa Monica Studio some months ago.
Alongside God of War, he also worked on Yaiba: Ninja Gaiden Z, Prototype 2, Crash of the Titans, and Scarface: The World Is Yours, among others.
R.I.P George Mawle.
[source twitter.com]