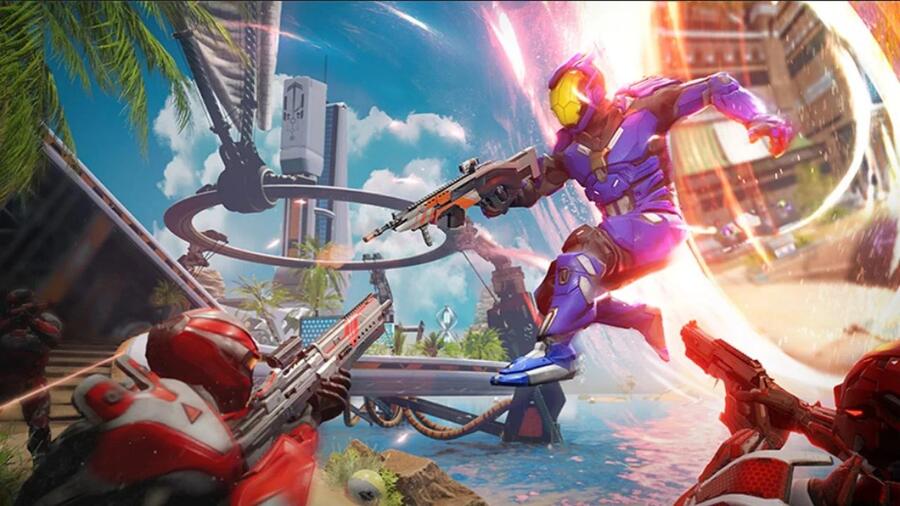 So, how's progress going on Splitgate? This sci-fi multiplayer shooter went nuclear not too long ago with its free open beta on PlayStation 4, and since the launch of Season 0, things have felt a little quiet. Behind the scenes, though, developer 1047 Games has been working not only on the game itself, but also the game's future. To that end, it's just been funded another $100 million, no big deal.
In a statement on Twitter, the studio explains how significant this investment will be in developing Splitgate and expanding the team:
Long story short, the extra money allows 1047 Games to hire many more developers, which lets them push out better updates faster, new features, bug fixes, and branch out to other platforms. "Everything is now on the table," it says, "and the scope of what we can achieve just got [10 times] bigger!"
The team has big ambitions, and will spend time focusing on "growing to become the next big AAA studio" while listening in on community feedback to keep improving Splitgate.
If you've yet to give the game a try, we'd recommend you do — the "Halo meets Portal" descriptor is bang on. It's a fun arena shooter, and the portals give it a tactical twist that really adds to the action. 1047 Games has said the game will more than likely come to PS5 in the future, so there's that to look forward to. Have you been playing Splitgate? Are you excited for how it will evolve over time? Frag us through a hole in space-time in the comments section below.
[source twitter.com]