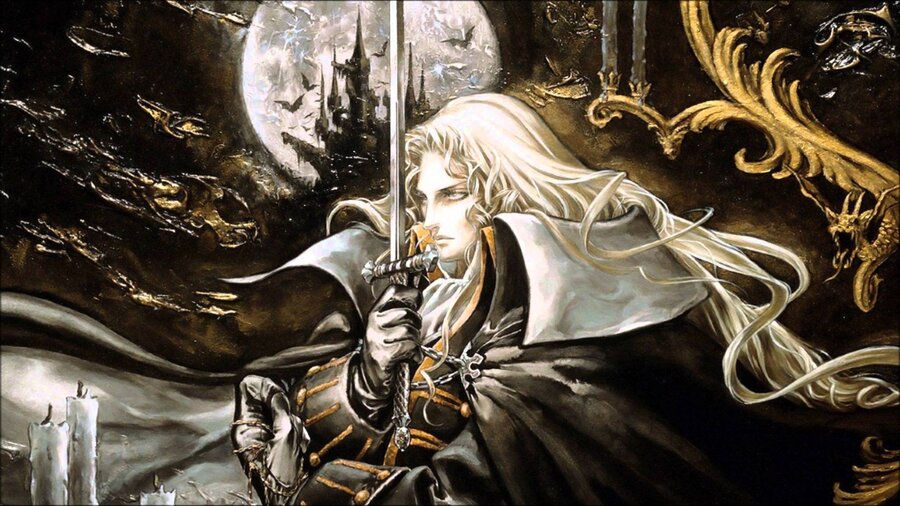 The upcoming month's line-up of PlayStation Plus titles has been subject to the usual response from enthusiasts: some think it's a perfectly acceptable offering while others are convinced it is the worst selection of titles from Sony yet. That sure sounds like the internet, doesn't it? No matter which side you fall on, though, it's clear to see that PS Plus members in Asia are getting a much better deal in October. The region is being treated to a bonus PS4 game, just cuz.
Alongside Hell Let Loose on PS5 and PS4 titles Mortal Kombat X and PGA Tour 2K21, Asian subscribers also receive Castlevania Requiem for the month of October 2021. The bundle includes Castlevania: Symphony of the Night and Castlevania: Rondo of Blood. Good for them, we suppose.
Even if this is a collection of two older titles, it's still arguably the best game in the lineup. As we concluded in our 8/10 Castlevania Requiem review: "The simplest way to recommend Castlevania Requiem is by acknowledging that it includes one of PSone's best ever games, in 1997's frightfully superb Castlevania: Symphony of the Night." You enjoy this one, Asia.
[source twitter.com]