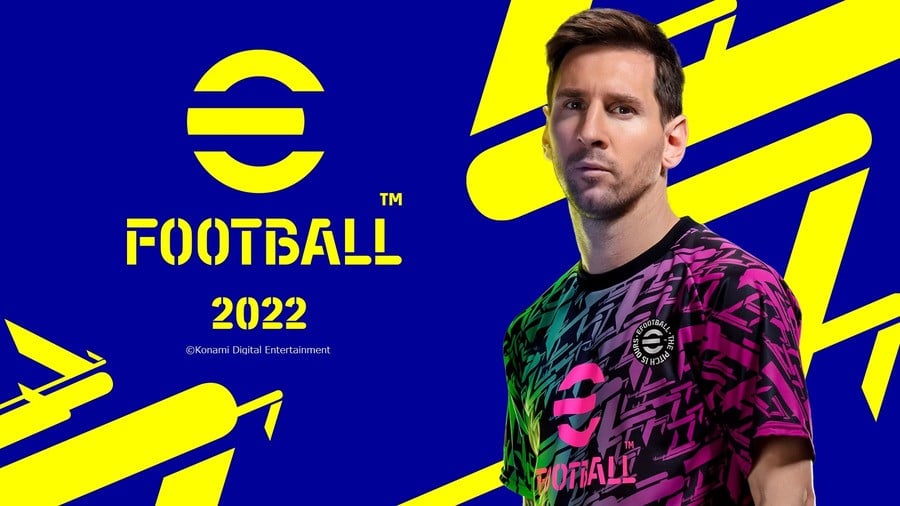 Konami has already effectively admitted that eFootball will be a demo at launch, but that hasn't stopped it from preparing a premium pre-order bundle. The free-to-play game – which will come with just nine teams when it kicks-off on 30th September – has a £32.99/$39.99 pre-launch package on the PS Store right now, but you won't be able to enjoy any of its contents until the release is updated in mid-November.
What do you get for your money, then? Well, 2,800 eFootball coins and eight Chance Deals. These will be used to help build your Creative Team in the game, which we assume is going to be the eFootball equivalent to Ultimate Team. Each Chance Deal will allow you to sign "1 of 16 top-tier Ambassador and partner club players". So, presumably they will include Lionel Messi and Cristiano Ronaldo, as the former is the game's cover star and the latter plays for partner club Manchester United.
VGC reports that you'll be able to purchase this bundle twice, which would effectively enable you to add all 16 players to your squad if you're willing to stump up the cash. Of course, the sheer audacity of this can't be understated: we understand and appreciate that eFootball is a free-to-play game and will therefore need to be monetised through microtransactions, but considering players will have to wait to build their Creative Teams, there doesn't seem much value here.
Obviously, the concept of paying upfront for content coming later down the line isn't that uncommon in this industry: Season Passes, for example, exist for the very same reason. The difference is that a Season Pass is usually sold alongside some kind of complete product: eFootball is so far from being finished it's not even funny – the publisher will even be patching in core gameplay features, like driven passes, at a later date.
[source store.playstation.com, via videogameschronicle.com]