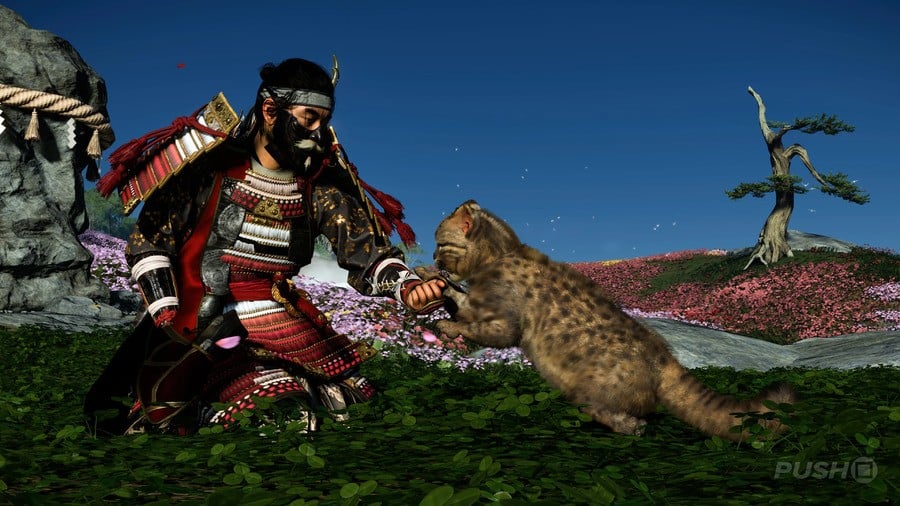 Cast your mind back a few weeks and you may remember us reporting there wasn't a single PlayStation 5 or PS4 game in the top 30 of the physical Japanese sales charts. Nintendo Switch titles had effectively taken over the region, but the past week's rankings make for slightly prettier reading as far as Sony is concerned. That's because Ghost of Tsushima Director's Cut has entered the chart in both fifth and seventh place — the PS5 and PS4 versions are counted separately.
The data comes from Famitsu, which has posted its weekly estimates for 16th August 2021 through to the 22nd. As for the PS5 version, it sold 13,475 copies while the PS4 edition shifted 10,224 units. It makes for a grand total of 23,969 purchases, which is significantly down on the base game's PS4 release. Last year, it opened to 212,915 sales. So while the eight other games that make up the top 10 of the Japanese sales charts are still Nintendo Switch titles, this proves Sony can at least make a dent when it puts out something new.
Japanese players loved Ghost of Tsushima when it launched, which resulted in the game being awarded a bunch of awards last year that was voted on by fans. It won gongs for the best graphics, best character, and the best action adventure game. Around the same time, game director Nate Fox and creative director Jason Connell were even made ambassadors of the real-life Tsushima island.
If the sales of the PS5 and PS4 versions were combined, Ghost of Tsushima Director's Cut would have topped the chart. Taking first place last week was Ring Fit Adventure with 17,656 units sold. The Sucker Punch Productions title would have comfortably beaten that by roughly 6,300 sales.
[source famitsu.com, via gematsu.com]