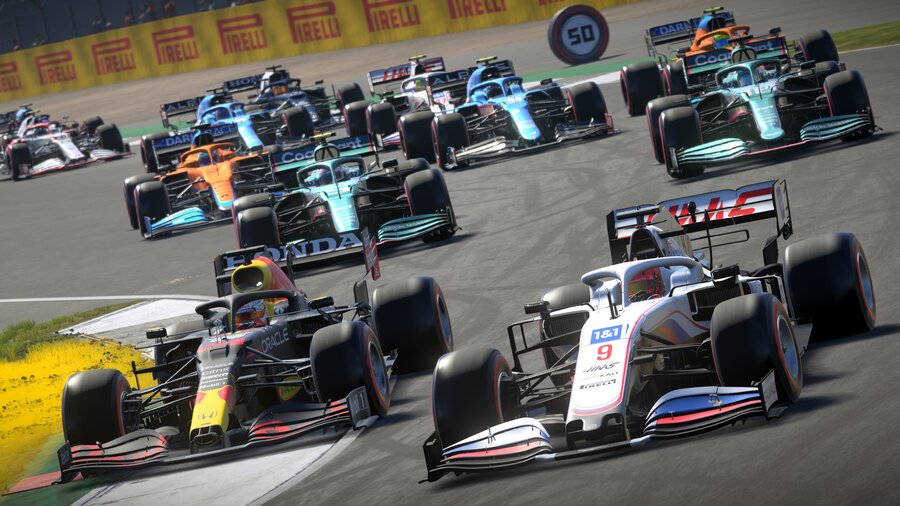 Good news, 3D audio fans: the feature is now back in F1 2021 on PlayStation 5.
A couple of weeks ago, Codemasters released patch 1.06 for this year's Formula One sim racer. Among the patch notes, it stated it would remove 3D audio from the game while the developer ironed out some issues. Fortunately, the studio has resolved any problems, and patch 1.07, available now, brings 3D audio back.
Here's the official line from Codies: "Re-enabled 3D audio for PS5 headsets and addressed the underlying issue." Once you have the latest update installed, you can pop your headphones back on and enjoy 3D sound again.
It's one of many patch notes; it seems that version 1.07 is quite a meaty update to the game, with numerous bugs and errors fixed, as well as some difficulty rebalancing and visual improvements. If you want to see the full rundown, you can do so through here.
Before the 3D audio was taken out, the game also had ray tracing removed in a similar fashion. Of course, this was brought back once the issue was fixed — let's hope nothing else needs to be disabled going forward. Are you still enjoying F1 2021 on PS5? Get that patch downloaded in the comments section below.
[source ea.com]