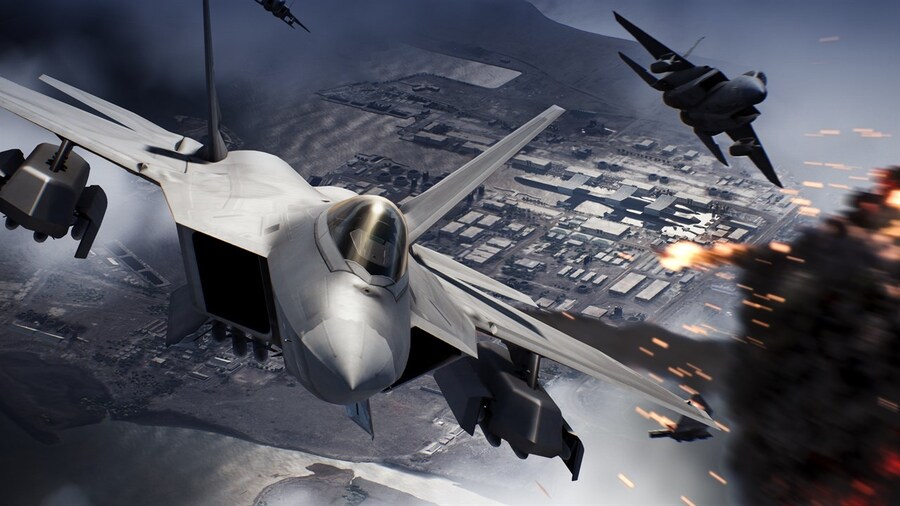 Ace Combat is a series that's just been quietly brilliant for years. Like any franchise, it's had its ups and downs, but the core games are largely great. Ace Combat 7: Skies Unknown on PlayStation 4 was the last entry, and it's a fun, cheesy aerial action game that's well worth your time, especially if you have PSVR too. Now, though, it seems like the next instalment is underway.
Publisher Bandai Namco has announced that work has begun on a new Ace Combat title, developed in partnership with ILCA. The news arrived via a 25th anniversary retrospective presentation, as spotted by Gematsu. "More than anything, I hope fans are happy to know that the next game is underway," said Kazutoki Kono, brand director of the series. "With this new staff, we're creating a new Ace Combat—a new era. I don't know where we'll be in the next 25 years, but the Ace Combat series will continue, and to everyone who supports us and creates with me—I will continue to give it my all."
ILCA is a Tokyo-based support studio that's worked on a large array of game projects, including Skies Unknown, so it's no stranger to Bamco's flight sim series. No further details were given about the new game — it's probably years away — but it's exciting to know the franchise will continue. Ace Combat 8 on PS5? That's a yes from us.
Anyway, what would you like to see from Ace Combat's next game? Are you a fan of the series? Chocks away in the comments section below.
[source youtube.com, via gematsu.com]