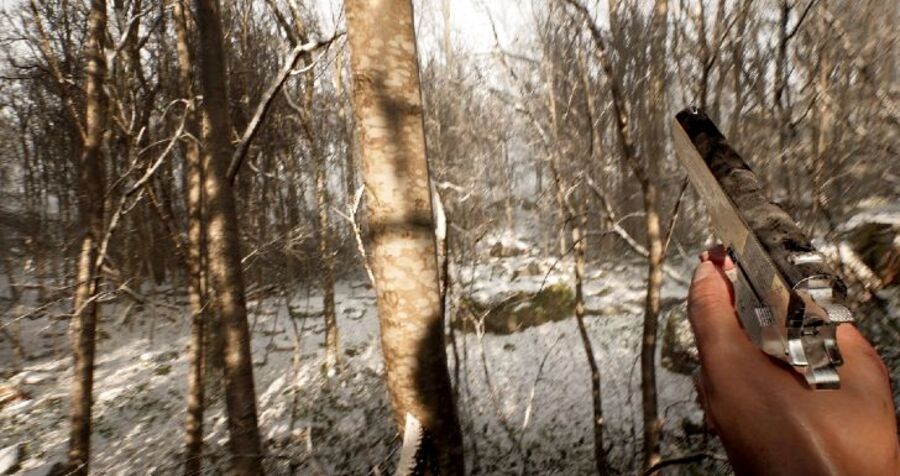 While the saga surrounding Blue Box Game Studios' supposed PlayStation 5 exclusive Abandoned appears truly unprecedented, this isn't the first time the Dutch developer has delayed a teaser due to purported "technical issues". In fact, a comprehensive catalogue of the secretive studio's past endeavours reveals that it's done all of this before.
Reddit user TicTacPaul uncovered information on a 2015 title called Rewind: Voices of the Past, which has a cancelled Kickstarter page you can browse to this very day. Apparently, the funding drive was pulled after a "private investor" purportedly offered to back the project. A playable teaser of the prototype version was planned, but was delayed "due to technical issues". Sound familiar?
Over the years, Blue Box Game Studios has tried to get a number of horror titles off the ground. The Lost Tape was pitched as a first-person puzzler, but was apparently replaced by a "AAA title" – the unreleased Rewind: Voices of the Past. There's even artwork of the studio's supposed Fatal Frame-inspired release, The Haunting – which looks a lot like Abandoned.
Neither game ever released, but production on The Haunting was apparently passed on to a different developer called CreateQ Interactive, a team which doesn't actually exist. Amusingly, the website for an unrelated Dutch company also called CreateQ states: "We are not related to CreateQ Interactive, Blue Box Game Studios, [Hideo] Kojima, The Haunting game, and Silent Hills."
Blue Box Game Studios has released a couple of apps, including The Whisperer: A Paranormal Investigation Game and Tales of the Six Swords, both of which have been pulled from various app stores in the years since. The latter, unbelievably, included assets stolen from another source as its icon.
All of this paints a particularly murky picture, but there's an obvious through line here: Blue Box Game Studios has announced various projects over the years, many promising playable teasers, which have failed to materialise. Meanwhile, the developer continues to insist it's legitimate on social media, and that Abandoned's app will be updated as soon as possible.
[source reddit.com, via web.archive.org, kickstarter.com, indiedb.com, indiedb.com, createq.nl, web.archive.org, web.archive.org, reddit.com, gamesradar.com]