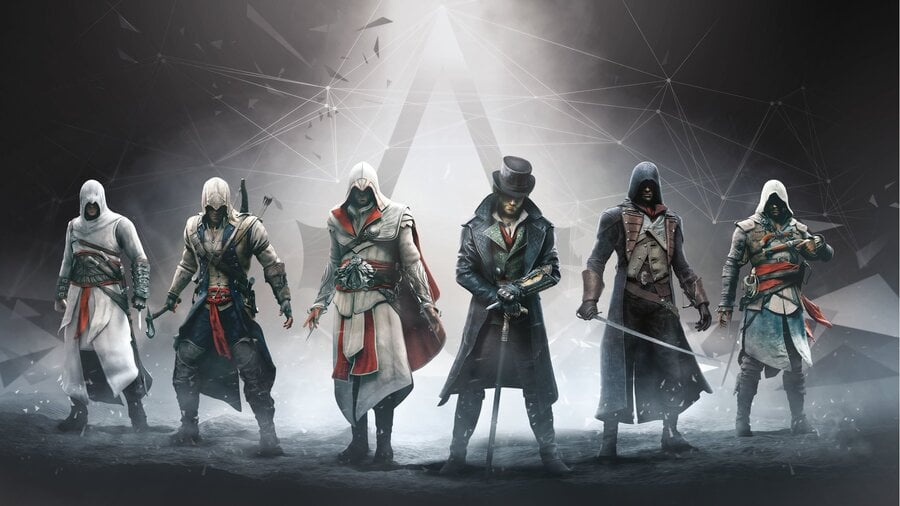 Update: Since the publication of Bloomberg's story earlier today, Ubisoft has commented on the project and confirmed it is indeed in development. A statement confirms the Assassin's Creed Infinity codename and adds: "Rather than continuing to pass the baton from game to game, we profoundly believe this is an opportunity for one of Ubisoft's most beloved franchises to evolve in a more integrated and collaborative manner that's less centered on studios and more focused on talent and leadership, no matter where they are within Ubisoft."
The statement also confirms the two Montreal and Quebec studios will be working together in "a collaborative, cross-studio structure" that "will guide, grow, evolve, and define the overall future of Assassin's Creed that includes an important upcoming, early-in-development project codenamed Assassin's Creed Infinity". You can read the full statement through here.
---

Original story: Ubisoft appears to be taking plans for its incredibly popular Assassin's Creed franchise to the next level as details for an upcoming online platform/game service called Assassin's Creed Infinity have been shared by Bloomberg. Launching no sooner than 2024, it will be a platform that houses multiple settings and time periods, with more added after its release. All these titles will be connected in some way, but may look and feel different.
This is no rumour either; a Ubisoft spokesperson acknowledged the project's existence when asked for comment. The French publisher wants to "exceed the expectations of fans who have been asking for a more cohesive approach".
The Assassin's Creed Infinity game will supposedly operate in a similar vein to current online heavyweights Fortnite and GTA Online, housing a large amount of content that is built upon in the years to come. In order to achieve this, Ubisoft Montreal (Assassin's Creed Valhalla) and Ubisoft Quebec (Assassin's Creed Odyssey) are being unified to create one gigantic team with different creative directors. "There has long been a rivalry between the two studios that has at times turned acrimonious, according to people familiar with the matter, so this shift may cause some headaches."
On Twitter, Bloomberg's Jason Schreier expanded on what the release will actually look like. "Details on Assassin's Creed Infinity are still in flux as it won't be out until 2024 or later, but it may be some sort of hub that allows people to play multiple AC games both big and small. Or Ubisoft may say screw it and give up to chase the next trend 3 years from now." He also notes that another traditional Assassin's Creed game released between now and then isn't expected.
Assassin's Creed Valhalla's post-launch plans have been expanded to accommodate a second year of content, and these DLC releases are expected to fill the three-year gap alongside smaller things. Therefore, it sounds like future Assassin's Creed titles will still be just as big as previous releases, but they will also plug into the Assassin's Creed Infinity platform for some cohesion. What do you make of this? Share your thoughts in the comments below.
[source bloomberg.com]