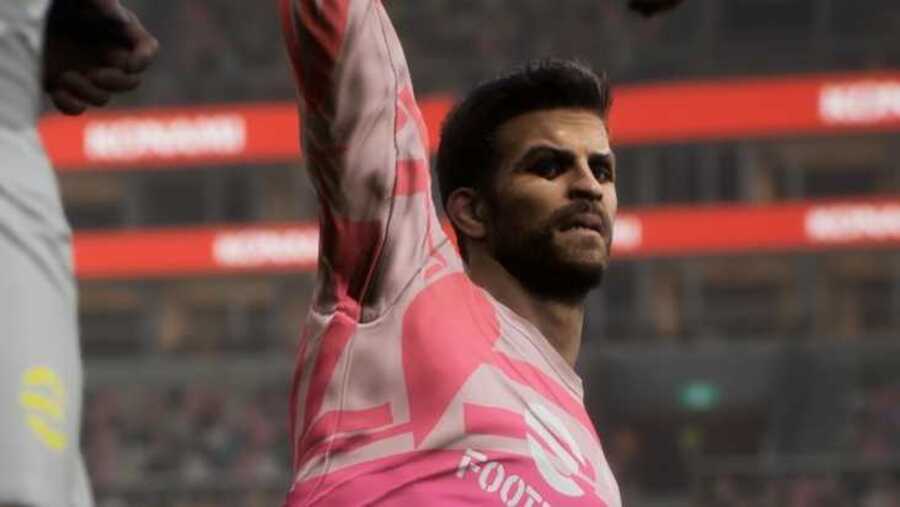 For those of a certain age, Pro Evolution Soccer is iconic. Back on the PlayStation 2, there was a period where Konami's football franchise was bigger than even FIFA, and while it's been on a gradual decline ever since the PS3 era, many felt that more recent entries outpaced EA Sports' alternative where it mattered: on the pitch.
In fact, fans of the series even appreciated the organisation's honesty with last year's instalment: eFootball PES 2021: Season Update was effectively a roster update, and advertised as much, while it worked on a true next-gen instalment targeting this year. Many of you will remember the Lionel Messi trailer, which supposedly showed off the advancements being made to the Barcelona forward's player model.
In fact, even recently PLAY magazine included an interview with developers on the series, talking about how advanced its first PS5 instalment would be. While there were concerns levelled at the recent beta the Japanese publisher put out, many thought that it was utilising smartphone code to test its networking – not gameplay.
It turns out, actually, that it's the game Konami's been making all along, as it transitions to a free-to-play, cross-platform ecosystem. It's news that, frankly, has not gone down well with the release's fanbase. The phrase 'RIP PES' has been trending on Twitter for most of the day, while the official Reddit community is on fire with frustrated fans.
The criticisms are wide and varied, from the downgrade in visuals to the fact that the initial release sounds more like a demo than a full game. The publisher will have expected some backlash, of course, but it genuinely feels like franchise fans are stunned by the news. Some have even mocked up the new eFootball logo, transforming the 'e' into a '€' to reflect the business model.
Konami will hope, naturally, that going free-to-play will bring new players to the series, and so it'll likely be shutting its ears to the criticism for now. It's also worth noting that we're yet to play the final game: it could, after all, be the greatest soccer simulation ever made. That said, it's got an uphill battle ahead of it right now, and the series' core fanbase isn't just disappointed – they feels like they've been duped.
[source reddit.com]