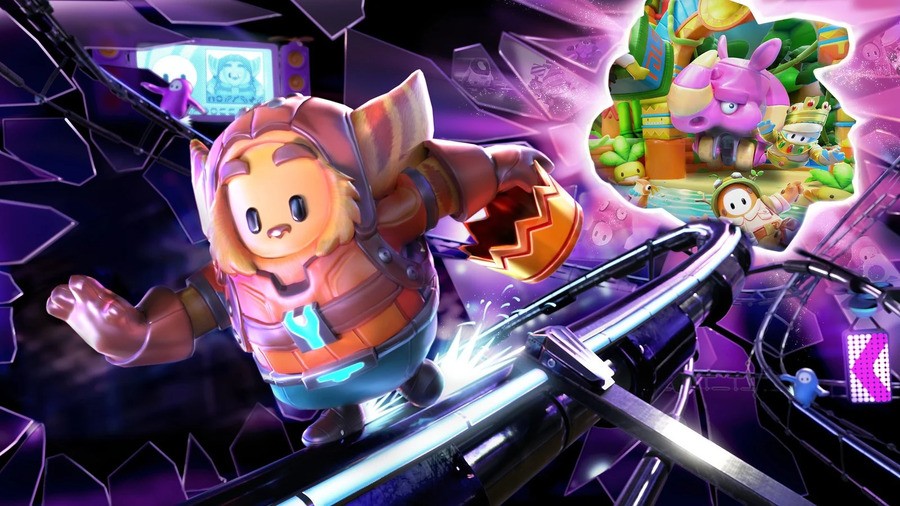 Fall Guys has just introduced Season 5 to the 60-player online platformer, and with it comes a high profile costume crossover. Ratchet, of Ratchet & Clank: Rift Apart fame, is the latest guest star in Devolver Digital's popular title. Normally, these costumes simply appear in the in-game store for a number of crowns, but not this time. How do you unlock Ratchet in Fall Guys?
Well, for this outfit, you'll need to take part in a limited time event. The Ratchet's Challenge event starts today, 26th July 2021, and will be live until 1st August. Between these dates, you'll be able to complete some simple objectives and work towards unlocking various Ratchet-themed rewards.
In addition to the top and bottom halves of the Ratchet outfit, you'll also be able to earn a banner, colour scheme, pattern, and emote based on the Lombax we all know and love. Simply fulfil the various requirements — dive 30 times, earn a bronze medal 10 times, and so on — to earn points in this mini event.
A similar limited time event will be going live in order for players to obtain the Clank costume, so keep an eye out for that in early August. Will you be jumping in to earn your Ratchet skin in Fall Guys? Dance like a Groovitron victim in the comments section below.