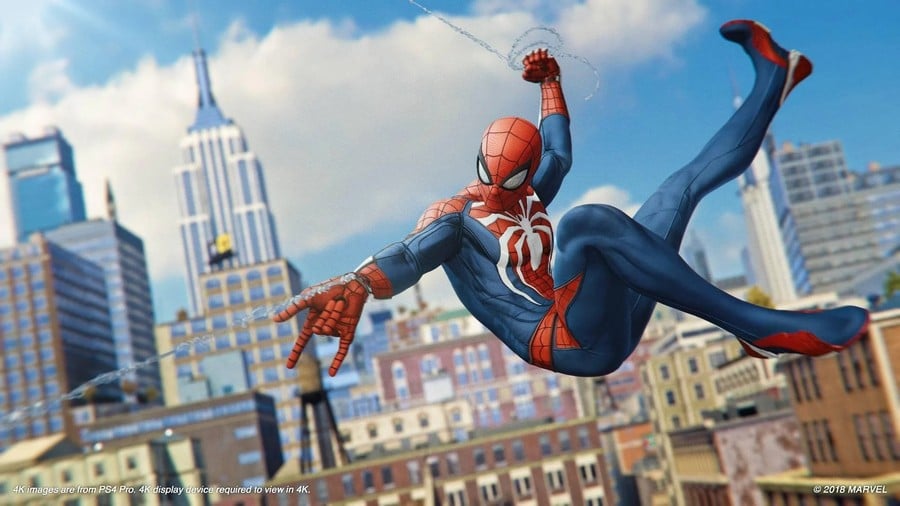 Video games appear to be seeping into the Tokyo 2020 Olympics. First, we had the opening ceremony, which featured music from various Japanese game franchises. Dragon Quest, Final Fantasy, Monster Hunter, and plenty more got a nod as athletes from competing countries walked into the stadium. It was pretty great.
Anyway, one athlete in particular has gaming on the brain. Kelly Claes, representing the USA in beach volley ball at the Olympics, was interviewed after her victory in the recent preliminary match, and it turns out she's been into a particular PlayStation title recently:
As shared above by Insomniac Games' senior community manager Aaron Jason Espinoza, Claes responded to the interviewer when he brought up her PlayStation she's enjoying in her downtime. "Spider-Man all day," she exclaims.
It's unclear if she's referring to Marvel's Spider-Man or Marvel's Spider-Man: Miles Morales, but it's likely to be one of Insomniac's efforts either way. Speaking of the studio, it also shared its glee at getting a mention at the Olympics:
As a self-professed "gamer girl", Claes is winding down outside the competition with titles like Spidey. He's not a bad hero to look up to, in fairness; he'd probably be fairly good at volley ball. No doubt she'll be shooting for the Platinum meda-- er, Trophy.
[source twitter.com]