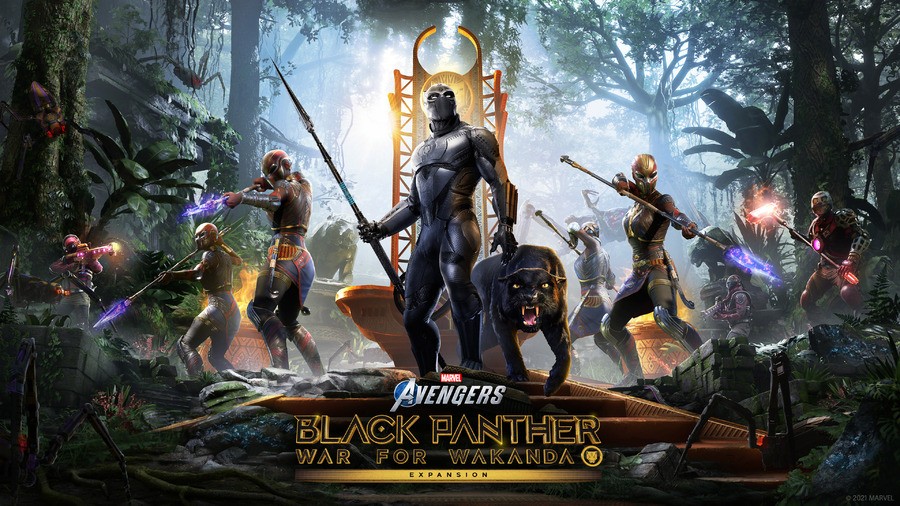 King T'Challa will make his grand entrance in Marvel's Avengers on 17th August, when the War for Wakanda heats up on PlayStation 5 and PS4. The campaign – which will be free for all players – will add the Black Panther to the roster of playable superheroes, and will add two new villains, a new biome, new enemies, and the Birnin Zana Outpost. That's a lot! A War Table livestream will be broadcast at 10AM PDT on 16th August to introduce all of the new additions.
According to Crystal Dynamics, the release of the expansion will stretch the entire game's single player suite to over 25 hours – especially when you factor in the Hawkeye and Kate Bishop content already available. God of War voice actor Christopher Judge will voice King T'Challa, as he faces off against nemesis Klaw.
If you've not played the game yet, then you'll be able to try it out for free from 29th July through 1st August on PS5 and PS4. There's also a 50 per cent sale on in the game's marketplace, while XP is temporarily bumped by 400 per cent. It's a good opportunity to grind, then, prior to the arrival of the Black Panther in a little over two weeks.