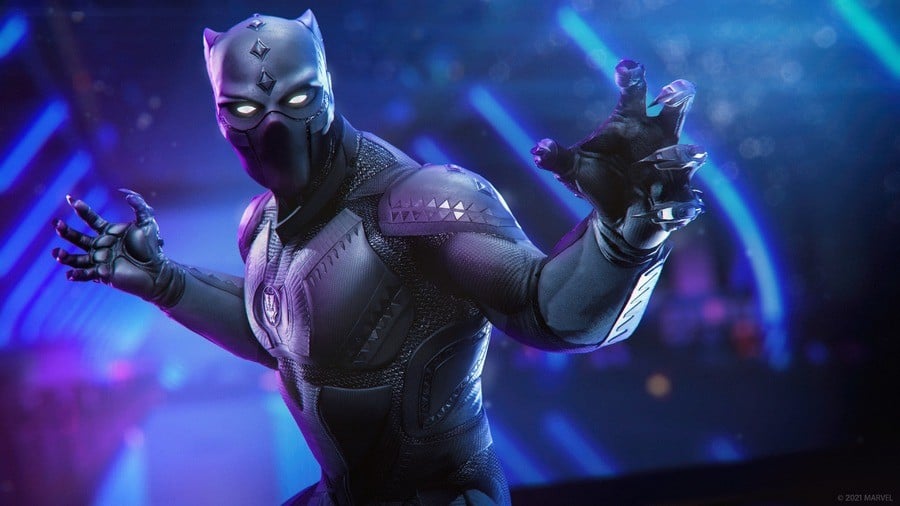 The premature passing of the late but great Chadwick Boseman has cast a cloud over the Marvel Cinematic Universe ever since the news broke, and also created challenges for Marvel's Avengers' upcoming War for Wakanda expansion. Now, it's been confirmed that Christopher Judge – famous for his role as Kratos in God of War – will voice King T'Challa in next month's add-on.
"I turned it down straight away," Judge told EW. "There's many Black Panthers, but I really didn't believe that anyone should ever do T'Challa again [after Boseman]. The actual talks proceeded and, basically, I wound up doing it because my mother and my children said if I didn't do it, they would disown me."
He continued: "To be quite honest, I was fearful of being compared to what Chadwick had so wonderfully done. The only way I could really wrap my head around it was to not even attempt a voice match, to let my performance stand on its own. I put all that into it and hopefully people like it." Unsurprisingly, developer Crystal Dynamics has also been eager to put its own stamp the mythology.
The story slots into the overarching plot of Marvel's Avengers, with Wakanda closed off from the rest of the world following the events of A-Day. However, the haven is infiltrated by Ulysses Klaw when AIM overlord Monica Rappaccini hires him to procure vibranium. Curiously, his sonic technology – designed to make vibranium vulnerable – is also causing corruption.
T'Challa will be older and more seasoned in this story, having served as Wakanda's king for quite some time. And the DLC as a whole will be fairly comprehensive, bringing the overall breadth of single player story content in Marvel's Avengers to more than 25 hours. Crystal Dynamics is poised to share more on Twitch this week, so hopefully a new trailer and release date is right around the corner.
[source ew.com]