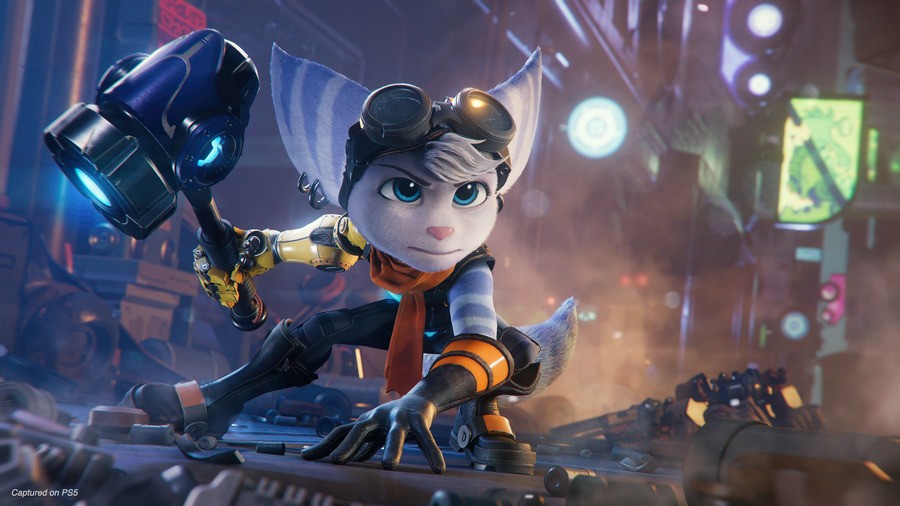 Insomniac Games' reign at the top of the physical UK sales chart has been brought to an end as Mario Golf: Super Rush tees off in first place, pushing Ratchet & Clank: Rift Apart down into third. The PlayStation 5 exclusive spent the past two weeks in the top spot, but a 78 per cent drop in sales brings it more in line with the usual purchasing patterns that games experience as they grow older. Don't forget the lombax actually increased its physical sales in the second week of availability, which was largely contributed to hardware bundles and positive word of mouth.
The only other new entry this week is Scarlet Nexus, which debuts in eighth. It sold best on PlayStation, with PS5 accounting for 58 per cent of sales and PS4 pulling in 21 per cent. That's close to four of every five copies sold being the versions for Sony platforms. The rest of the top 10 makes for the usual reading: Nintendo Switch exclusives are prominent and titles like FIFA 21 and Assassin's Creed Valhalla fill in the gaps.
Interestingly, Cyberpunk 2077 experienced a 374 per cent jump in sales to see it place in 22nd. The RPG's return to the PS Store won't have affected the purchasing spike since these stats only track physical goods, but maybe the chatter around its comeback influenced general mindshare.
Here's the latest top 10 in full.
UK Sales Charts: Week Ending 26th June 2021
Mario Golf: Super Rush
FIFA 21
Ratchet & Clank: Rift Apart
Mario Kart 8 Deluxe
Animal Crossing: New Horizons
Assassin's Creed Valhalla
Minecraft (Switch)
Scarlet Nexus
Ring Fit Adventure
Super Mario 3D World + Bowser's Fury
[source gamesindustry.biz]