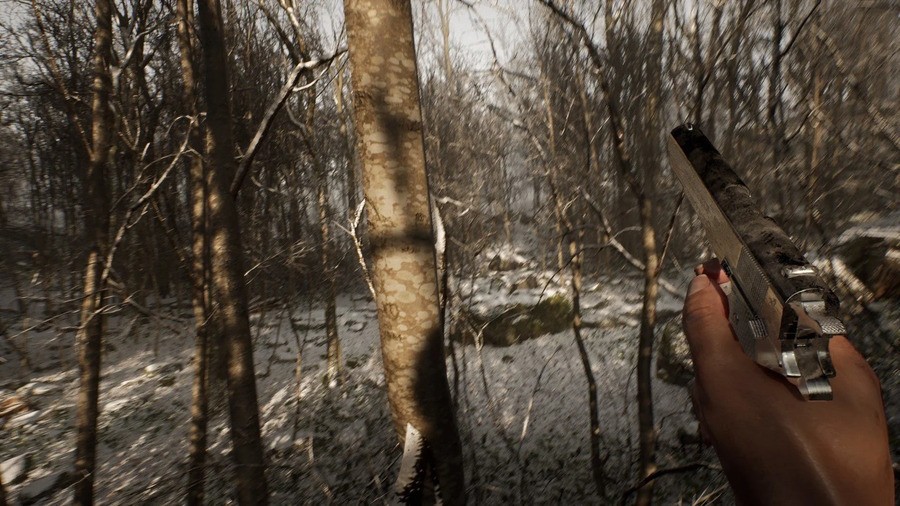 Did you really think you could go another 24 hours without an update on the Abandoned situation? Of course not! After yesterday's revelation, where Blue Box Game Studios lead Hasan Kahraman proved he really does exist on camera, one of the game's reportedly many outsourcing studios now also wants to confirm it is indeed a real thing. The official Twitter account for the title has shared a new video featuring the head of Nuare Studio, an outsourcing team that primarily creates art for some of the industry's biggest games.
The video says: "Recently Hasan asked us to film a short introduction video about Nuare to explain about our role and how we are involved in the project. We are all real people with names that are working hard to bring you the best possible experience so here we are. Let's jump in. Nuare is a company of more than 70 gaming industry professionals working hard on different AAA titles as well as great companies, a part of which you can find on our website. And our goal as a company is to create the best possible art assets for our partners."
https://twitter.com/BBGameStudios/status/1407805686533197831
Just taking a quick glance at the company's website reveals many huge titles Nuare Studio has provided art assets for. In terms of PlayStation titles, it includes The Last of Us: Part II, Ghost of Tsushima, Death Stranding, Marvel's Spider-Man, and Days Gone. Other big games the team has contributed to are Halo Infinite, Marvel's Avengers, and Fortnite. Yeah, Nuare Studio is certainly no slouch.
As more and more evidence is shared, it feels like the number of fans still believing Hideo Kojima is in some way involved continue to drop. You don't still believe he's behind all this, right? Right?
[source twitter.com]