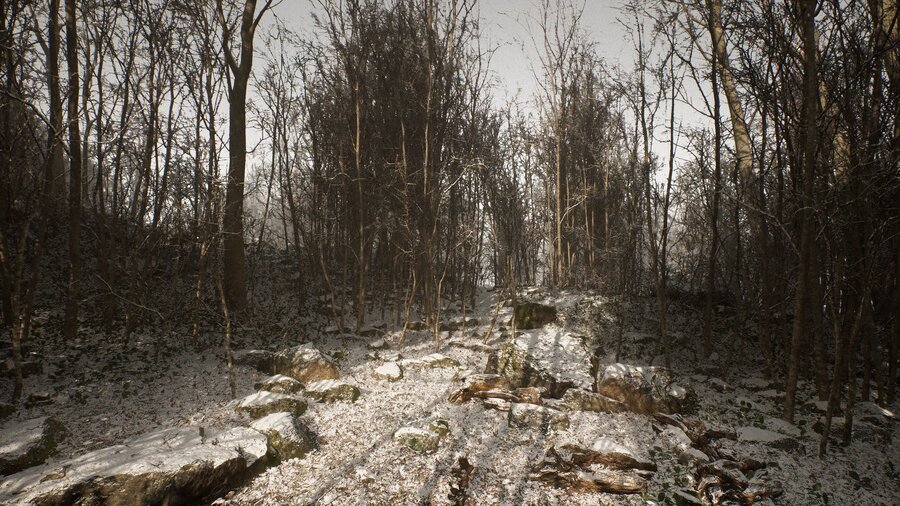 Another day, another update on the weird but not particularly wonderful situation surrounding PlayStation 5 game Abandoned. The man at the centrepiece of all the conspiracy theories, Blue Box Game Studios head Hasan Kahraman, has now appeared on camera in a video posted to Twitter. He takes the chance to convince followers he is indeed a real person and has no association with Metal Gear Solid creator Hideo Kojima. Nor is he in any way involved in the development of a new Silent Hill game.
He says: "Hello everyone, this is Hasan Kahraman. Just wanted to do a really quick video to show myself. I am a real person, I'm not really associated with Hideo Kojima, I'm not an actor, I'm not working on Silent Hill. So yeah, I just wanted to show you guys my face and that I'm real, and hopefully we'll do a Q&A very soon. [We] just have to figure out when that will be and we'll talk more."
Despite the constant speculation — which should die down further after this latest update — Blue Box Game Studios remains confident in the game it is actually making. The Twitter account continues to respond to followers, telling them to "stay tuned" and it "might be the game horror fans like". The strange Abandoned trailer app still seems to be scheduled for Friday, but don't expect new information or footage to be released on the day. It simply seems to be an application to house future gameplay and trailers for now.
What attention should be more focused on is whether the game really even exists or not. It has been discovered the announcement trailer uses bought assets for the Unreal Engine. Also, what you saw wasn't actually the game. In a voice note via PSN messages, Hasan Kahrman has also said: "No, the teaser we didn't have a lot of time so Sony wanted something real quick. So we had to show something and that was not the game at all. So the game will be different."
Can we now finally put these rumours to bed? Share your thoughts in the comments below.
[source twitter.com]