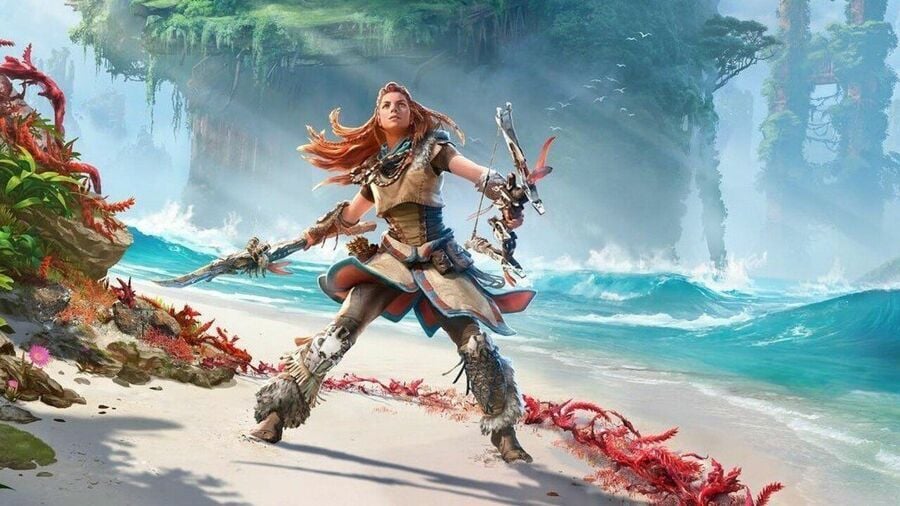 One of the advantages of designing and releasing games on both PlayStation 5 and PS4 is that it virtually guarantees the required headroom for 60 frames-per-second, and like most of Sony's first-party titles this generation, Horizon Forbidden West will be no different. Speaking as part of an interview with Singapore News Live, director Mathijs de Jonge explained that Aloy's summery sophomore outing will be buoyed by a Performance Mode on PS5.
"For the PS5 version, we are supporting two modes: one is Performance Mode and another is something like a Quality Mode," he said. "The Quality Mode is 4K 30 frames-per-second, but the Performance Mode is indeed 60 frames-per-second. So yes, we do have a 60 frames-per-second version for the PS5." This is the same kind of specification as we've seen in countless other titles recently, so expect a slightly lower resolution in Performance Mode with the advantage of that enhanced framerate.
There's no question that 60 frames-per-second has been one of the highlights of the generation thus far, as games just feel much more responsive to control at a higher framerate. We hope that, even after the cross-gen period ends, developers will continue to prioritise offering a Performance Mode – it feels like a necessary option these days.
[source singaporenewslive.com]