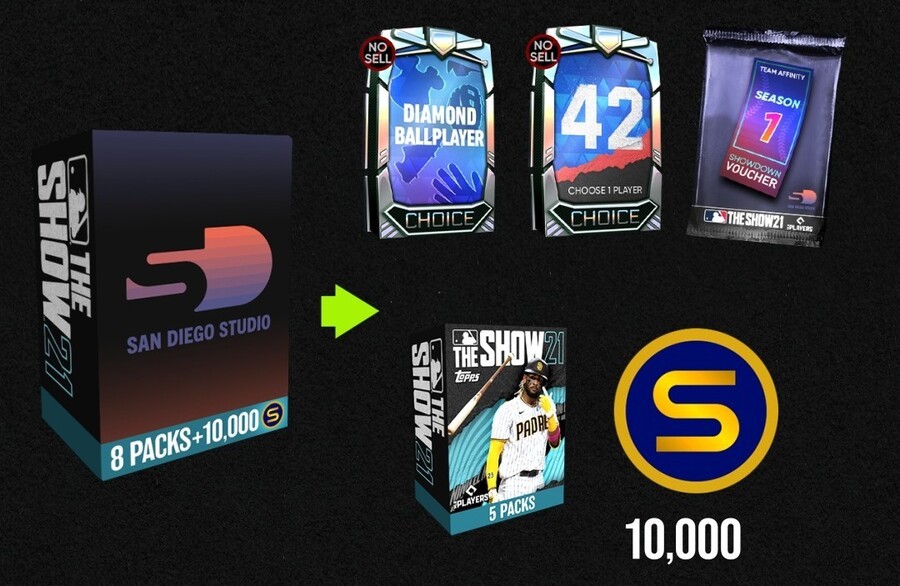 MLB The Show 21's launch wasn't as smooth as Sony San Diego would have liked, with progression issues in Road to the Show and some serious server woes. However, the developer has taken measures to make amends with an absolutely enormous payload in Diamond Dynasty right now.
Available until 17th May, redeem the Thank You Bundle for: a 42 Series Choice Pack, a Diamond Ballplayer Choice Pack, 10 Team Affinity Vouchers, 5 The Show Packs, and 10,000 Stubs. It's difficult to attach a value to this because it is all, ultimately, digital content – but the Stubs alone would set you back about £7.99/$9.99.
This has been released to coincide with the start of the 2nd Inning Program, which features 95-rated Pittsburgh Pirates outfielder Jason Bay as a new legend. There are a ton of other rewards available as part of the new Program, in addition to a time-limited Conquest map and the latest round of Topps Now Moments.
[source twitter.com]