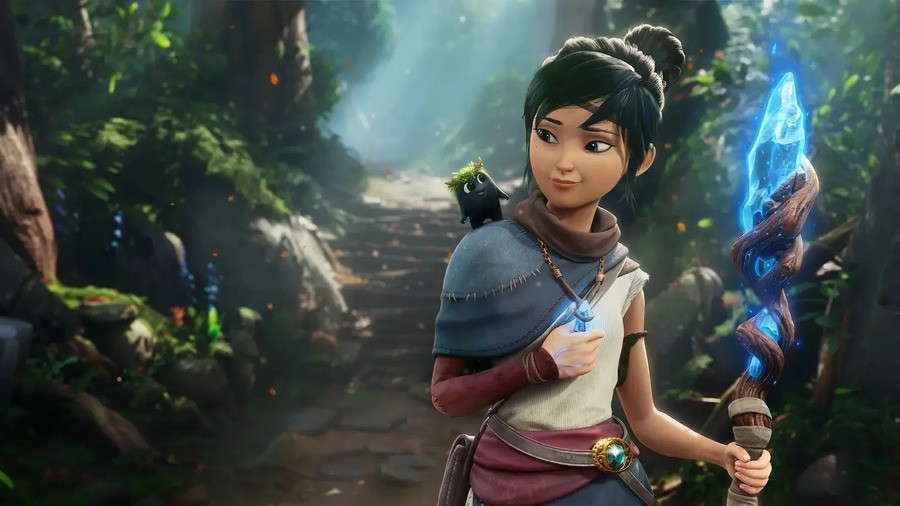 Kena: Bridge of Spirits was one of the standout announcements from Sony's PlayStation 5 blowout event last year, and it has only looked better and better since then. We'll all get to experience that one in August, but it appears Ember Lab is already busy with what comes next. As part of the Wired interview which revealed Sony has more than 25 PS5 exclusive games in production, co-founder Josh Grier speaks about what they learned throughout the production of Kena: Bridge of Spirits will be applied to the developer's next project.
Josh Grier said: "Our groundwork was on the PS4. But looking at game two, focusing on taking advantage of the SSD and building mechanics and tools around that, will be really fun. I know for sure we haven't fully taken advantage of how actually fast it is—we were getting a lot of benefits of it being just out-of-the-box better. But I think you can push it even more." Given the fact that the quote appears in an interview with Sony bigwigs such as Jim Ryan, we think it's very safe to assume that future title will come to PS5 at the very least. If not with some sort of exclusivity tied to it — those load times should be super short too thanks to the PS5 SSD.
Are you excited to hear Ember Lab is already plotting for what comes after Kena: Bridge of Spirits? Share your thoughts in the comments below.
[source wired.com]