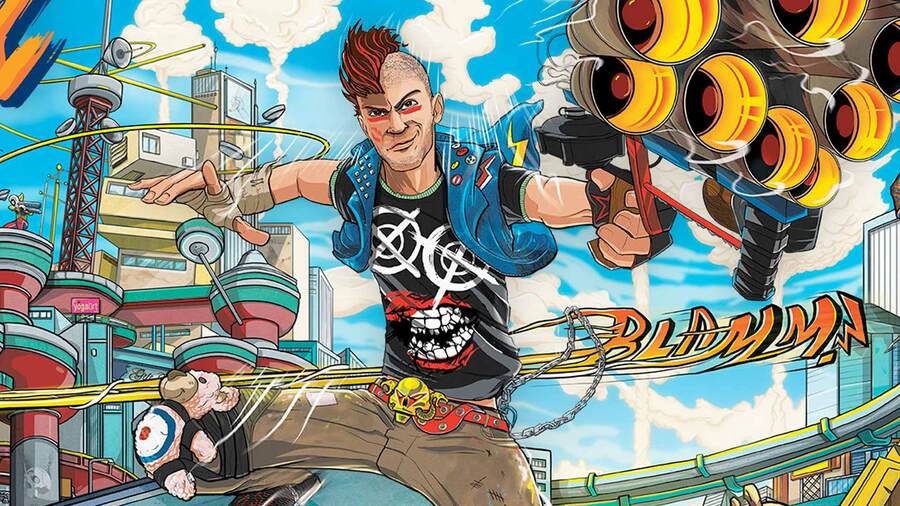 Will Marvel's Spider-Man and Ratchet & Clank: Rift Apart team Insomniac Games ever return to the Sunset Overdrive IP it kickstarted on Xbox One? Director Marcus Smith was posed the question in GQ Magazine as part of yesterday's Ratchet & Clank: Rift Apart preview blowout and his response suggests there's nothing stopping the developer from returning to Sunset City in the future.
When asked if there's any life left in the Sunset Overdrive IP, Smith said: "I mean, never say never is my approach. Obviously, we're part of Sony now, but we own the IP and so there's nothing really stopping us other than we have a lot of really exciting things in our future." He then goes on to explain how much he would love to return to that particular universe. "I think there are a lot of stories that can be told in that universe and I would love to return to it. I had a lot of fun making that game."
Recent trademark renewals were giving fans a bit of hope the IP wasn't dead just yet, but it sounds like Insomniac Games has a lot to do first before it gets round to reviving Sunset Overdrive. After all, Marvel's Spider-Man 2 must be the main project for the California-based developer right now.
[source gq-magazine.co.uk]