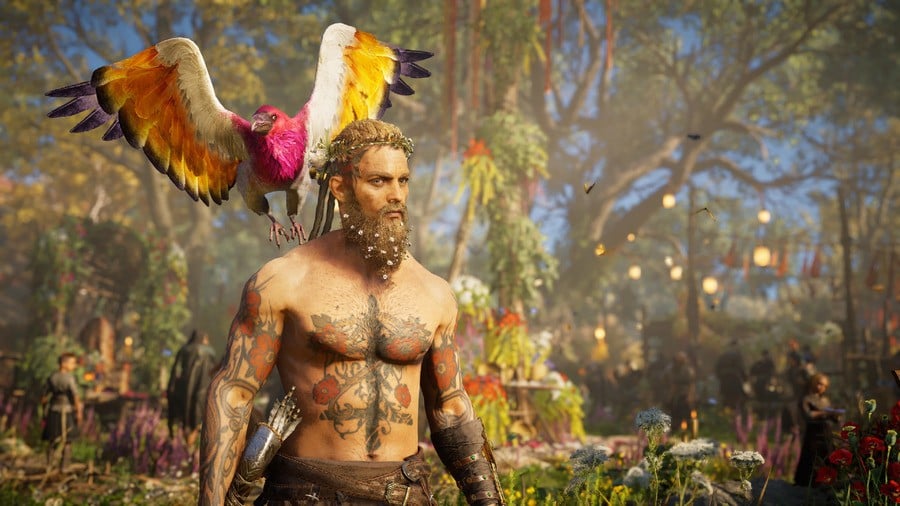 Originally set to end on the 8th April, the Ostara Festival event in Assassin's Creed Valhalla has been extended. The festival was essentially rendered unplayable for a number of days following its launch, thanks to a nasty bug that was causing crashes. Ubisoft fixed this issue with a update, but players had already missed out on hours of potential gameplay.
And so we have this extension. The Ostara Festival will now run until the 15th April, which should give everyone enough time to unlock the event's unique cosmetic items.
Just to recap, the event features a couple of new quests, as well as a few replayable side activities. By taking part, you earn Festival Tokens, which can be traded for the aforementioned cosmetic items.
Have you been to the Ostara Festival? Shoot some targets in the comments section below.
[source twitter.com]