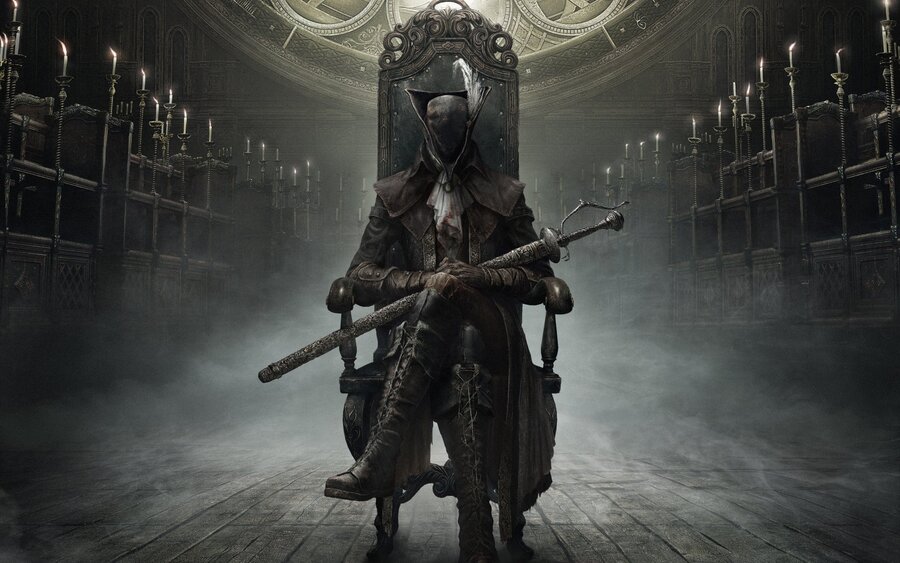 Widely considered to be one of the very best PlayStation 4 exclusives, today is the day that Bloodborne turns six. It was one of the titles that truly helped to kickstart the previous generation into gear, arriving in somewhat close proximity to The Witcher 3: Wild Hunt and Batman: Arkham Knight. Everything about the FromSoftware classic was a masterclass in design and direction, with a haunting setting, outstanding combat, and memorable boss fights all working together to create one of the very best titles of 2015. And indeed one of the greatest experiences of the PS4 generation. Today we celebrate a game that many still hold dear to their hearts — happy birthday, Bloodborne.
At the time, we awarded the game a 9/10 rating. "From start to finish, Bloodborne revels in its unique – if somewhat masochistic – approach to entertainment. There are very few games that cause you to curse their developer one minute and sing their praises the next – but this is one of them. It is, quite simply, a sensationally designed and superbly refined offering." Just over one and a half years later, we were treated to Bloodborne: The Old Hunters. A DLC so high in quality that it too received the very same ranking in the Push Square review. Those ratings are set in stone, but the game has taken on a life of its own in the years since.
Fans return to Bloodborne time and time again to perfect their skills and test new trick weapons while others work to restore cut content inside Chalice Dungeons. The hardcore community even arranges its own in-game events long after FromSoftware withdrew support and modders work to implement unofficial 60 frames-per-second updates. You do not see that too often for games now six years old.
And then there's the cry for a PS5 remaster, which would make that frame rate boost official and enhance the visuals tenfold. It's tough to judge whether that'll ever actually happen at this point in time, but at least we'll always have that special, baseline PS4 experience. It's not perfect in this day and age, but it's still a classic. So, as Bloodborne celebrates its sixth anniversary, raise a toast to one of the last generation's very best titles.