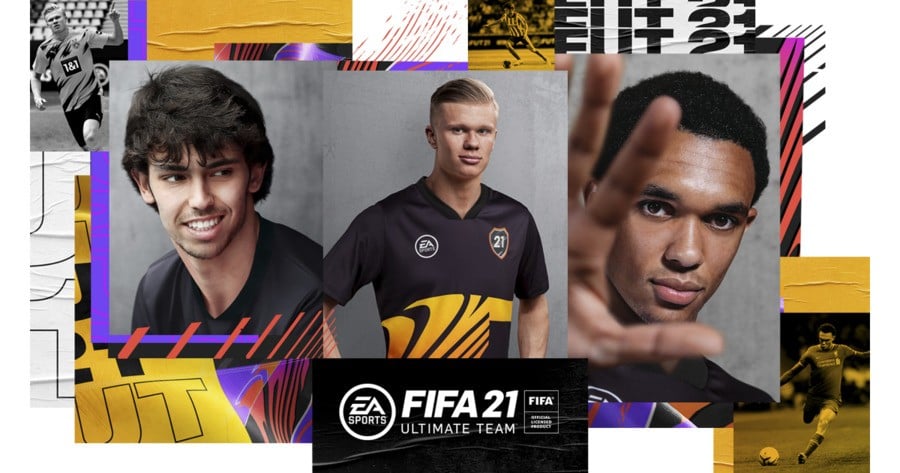 EA Sports has released a longer, updated statement outlining the ongoing #EAGate scandal that has rocked the FIFA 21 community. You may recall earlier in the week, the publisher said it was investigating social media claims which appeared to insinuate that an employee had sold some of the rarest cards in the Ultimate Team mode for €1,000s.
The publisher's now said that, as a result of its initial investigation, it has discovered "questionable activity involving a very small number of accounts and items". The statement adds: "Although it is not a large number, if these allegations prove out, this activity is unacceptable. We want to thank our committed community members for bringing the issue to our attention so quickly."
The company continues that "it appears one or more EA accounts, which were either compromised or being used inappropriately by someone within EA, directly entitled items to individual accounts". While it stresses that it's now conducting a rigorous investigation, it notes that "we will take action against any employee found to have been engaging in this activity" if it turns out to be true.
For the time being, it's indefinitely disabled discretionary content granting, which is a feature the publisher uses primarily for customer service purposes – for example, if a technical error results in the loss of a particular card. It's also said that it'll ban the accounts purported to have purchased the cards for real money.
Heavy stuff, then, and it sounds like EA Sports is taking this seriously. Of course, it has no alternative option really – this seriously undermines the integrity of the entire game's ecosystem, and legally could land the organisation in serious hot water.
[source ea.com]