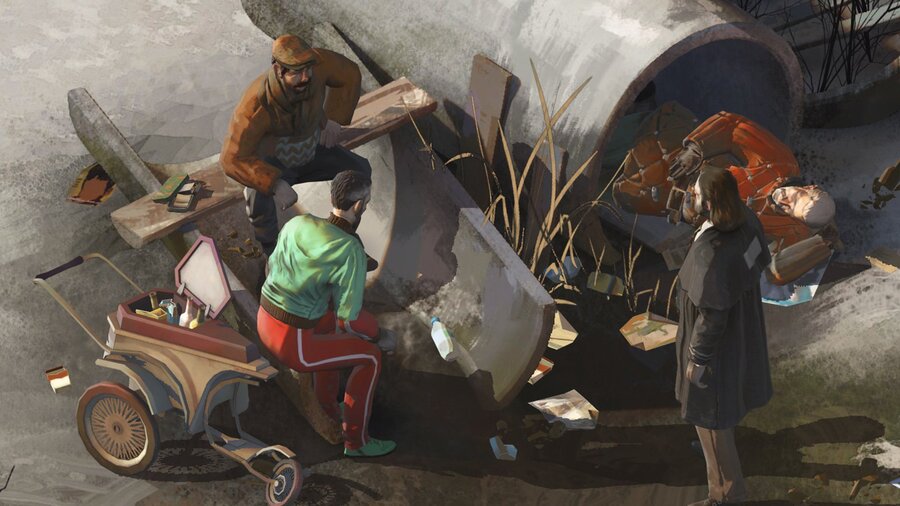 March is the month for Disco Elysium: The Final Cut on PlayStation 5 and PS4, but it appears some fans were worried a delay was incoming due to the fact that an exact date hasn't been confirmed yet. Thankfully, developer ZA/UM has nipped this one in the bud by confirming the game will most certainly be out within the next 26 days. Done so on via Disco Elysium's official Discord, which was then posted to Reddit, a member of the team reassured potential buyers by stating the game will be out in March "for sure".
"Mikk" goes on to explain that it takes time to synchronize launches across the various storefronts and cooperate with different platforms. "It takes a while to sync and cooperate with all the different storefronts and platforms so that each and every player gets the same coherent experience we've designed. Just wanted to nip this in the bud as I'm seeing a lot of speculation thrown about. Thanks for hanging in there, we're doing our absolute best to ensure quality."
So, as Take That would say: have a little patience. When games can be announced and then released within the very same week, the fact that Disco Elysium: The Final Cut doesn't have an exact date on PS5 and PS4 just yet isn't something to worry about too much. Between now and then though, you can occupy yourself with the recent Push Square interview with developer ZA/UM. We discuss the porting process that brings Disco Elysium to PS5 and PS4, what the bonus content included in The Final Cut is, and dumb deaths.
[source reddit.com]