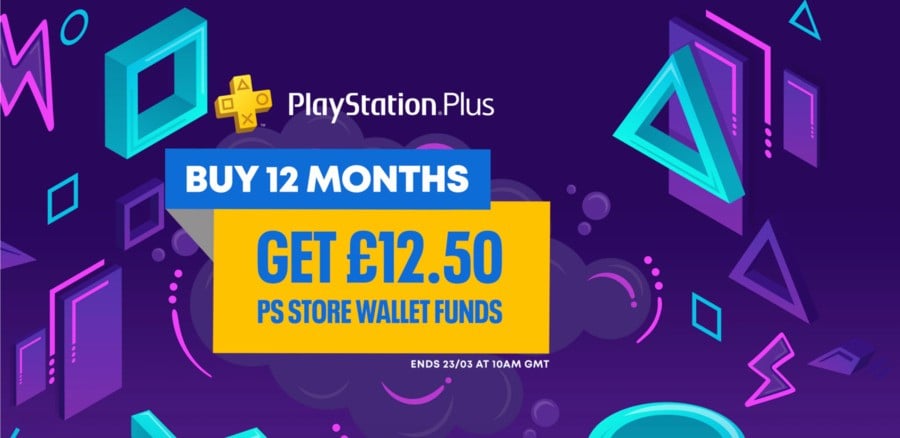 Credit where credit's due: Sony has taken PlayStation Plus to new heights this year. The perks – particularly if you're a PS5 owner – are the strongest they've been since the PS3 days, and it's clearly a concerted effort from the platform holder to retain its highly lucrative userbase. Of course, while it wants to keep existing members in its ecosystem, it's also eager to attract new users – and it's running a deal now through 22nd March to achieve that.
If you don't currently have an active PS Plus subscription, then subscribing for 12 months will net you £12.50/$15.00 in PS Store credit to spend on a game. As mentioned, this offer is not eligible to existing subscribers, so you can't tag on an extra year of service and get the credit. You also need to purchase your membership through the web-based PS Store or the one on the PS4 – bizarrely, the terms and conditions appear to rule out the PS5.
There have been better PS Plus deals around the web of late – our American readers may recall the CD Keys offer earlier in the year – but if you're looking to subscribe and can't find a better price then you may as well get the free PS Store credit, right?