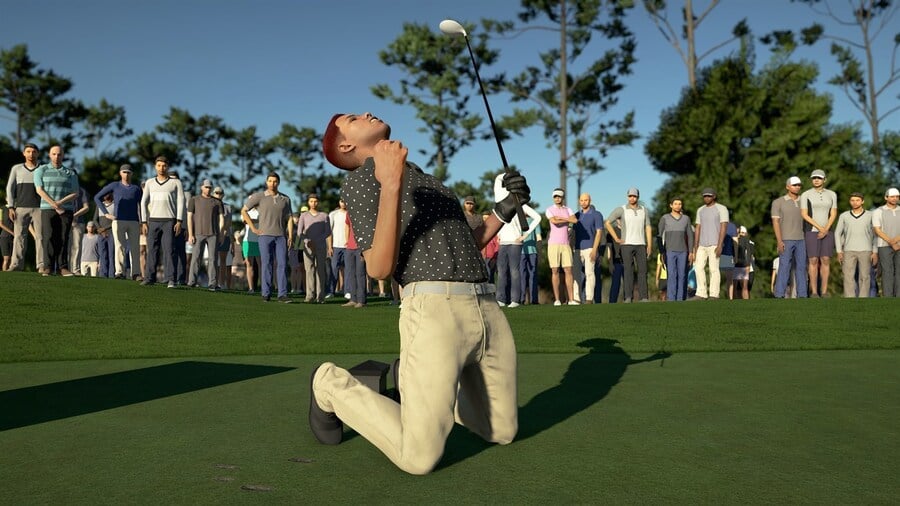 2K Sports has been looking to bolster its output of sports simulations of late, and it's hinted that PGA Tour 2K21 has paved the pathway for its entry into golf. The game has sold a very respectable two million units to date, and Take-Two bigwig Strauss Zelnick hinted that his company is "just getting started" with the series.
"In terms of the PGA Tour 2K, we are incredibly excited about that the performance of that title," he said. "And I'd like to say that, that we're not surprised. But I am personally a little bit surprised […] it's done fantastically well, we've sold around two million units or so which is a fantastic result. And we're just really getting started."
Zelnick added that there are plans in place to continue with the franchise moving forward, so this won't be a one-off thing. "This is something that we feel like it merits investment from our side," he continued. "And that's something that we can really turn into a "very profitable and exciting franchise for us going forward for many years."
2K Sports had hoped to add the likes of F1 to its annual sports game roster through the acquisition of Codemasters, but it was beaten to the punch by EA Sports in the end. However, it's announced plans to create a new NFL game, which is likely to be more akin to NBA 2K Playgrounds 2 as it doesn't have access to the simulation rights.
[source seekingalpha.com, via gamespot.com]