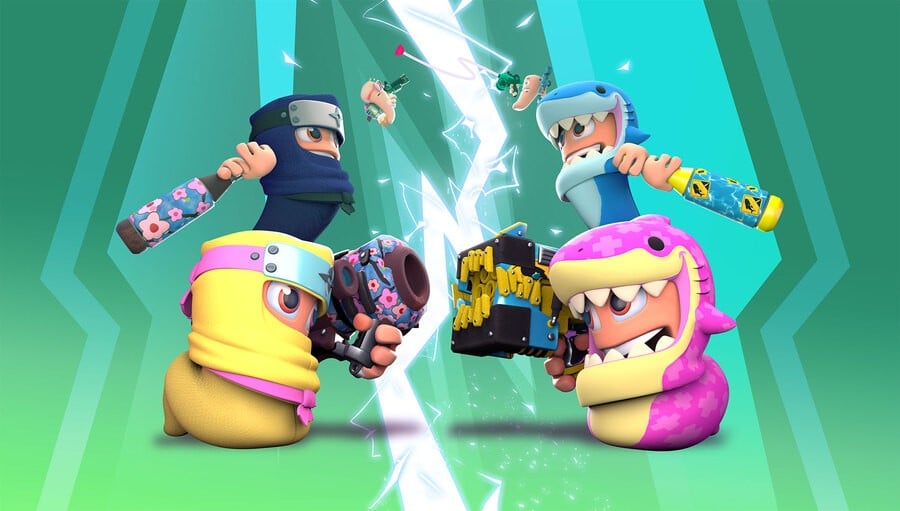 Worms Rumble was one of our PlayStation Plus games for December, and it's a surprisingly entertaining spin-off. With faster paced action than the traditionally turn-based Worms series, it's a very different experience, but one worth a shot. One criticism we did have about it was a lack of content at launch, but Team 17 has been updating Rumble on a regular basis.
In fact, the most recent update to the game adds a new game mode: Team Deathmatch. Okay, so it's not the most original idea in the world, but it's a key addition that's better late than never. The free-for-all Deathmatch mode is one of the stronger modes, but teams will give the basic mode a touch more strategy — and playing as a team with friends is always fun. Additionally, you can currently earn double XP, which is always good. The update is live now for both PlayStation 5 and PS4.
In other news, it's worth dipping into The Lab, the game's location for experimental and time-limited playlists, and new map Deadly Dockyard was added last month. It seems Team 17 is committed to bringing plenty of post-launch content to Worms Rumble.
Are you still wriggling about in this one? Will you be checking out the Team Deathmatch mode? Grab your baseball bats in the comments section below.
[source twitter.com]