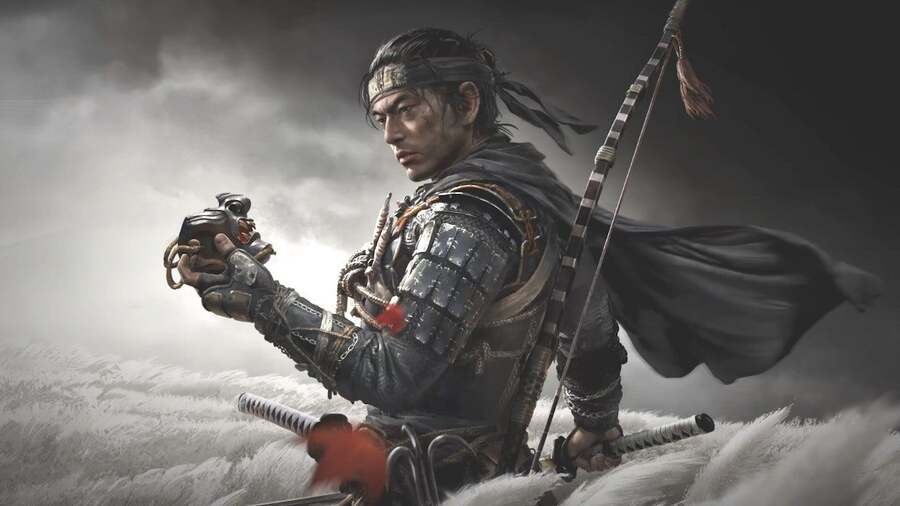 Is Ghost of Tsushima coming to the PlayStation 5? Well, it's perhaps worth noting that the title is massively enhanced if you put a PlayStation 4 copy into Sony's next-gen console anyway, as it runs at 60 frames-per-second in 4K courtesy of backwards compatibility. But fans have been pondering whether a native port may be in the pipeline, and a brief slip up on the resume of Dave Molloy, Sucker Punch's cinematics creative director, has been taken as potential confirmation.
The page has, of course, since been edited. It originally said: "Presently working on the Ghost of Tsushima game for Sony PS5." It's since been altered to: "Presently working on the Ghost of Tsushima game for Sony PlayStation." There's a screenshot of the original text included below:
So, what's the deal here? Our assumption is that it's just an error, although it's intriguing that the text has been changed to the more generic 'Sony PlayStation' terminology, rather than 'Sony PS4' specifically. We suppose some kind of remaster, like Marvel's Spider-Man Remastered, wouldn't be out of the realm of possibility. It's also possible that Molloy may be working on some kind of sequel, which we can infer from job listings is in development now.
Ghost of Tsushima was a huge success for Sony – potentially even beyond expectations. As such, it's safe to say we'll be seeing more of it on the PS5. Whether this resume is evidence of that, however, we're not so sure – time will tell, we suppose.
[source linkedin.com, via gamingroute.com, gamerant.com]