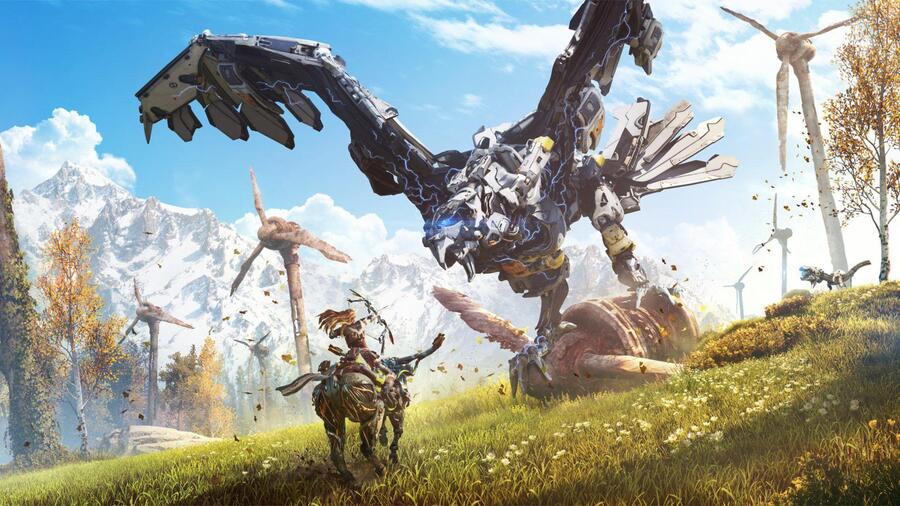 Update #2: Sony has now confirmed this month's PS Now additions via the PlayStation Blog. They are Horizon Zero Dawn: Complete Edition, Wreckfest, Darksiders III, The Surge 2, Stranded Deep, and Broforce. All of them are permanent additions except for Wreckfest, which will be available through until 31st May 2021.
---

Update #1: Even more PS4 games are starting to pop up as part of the PS Now December 2020 update. It now looks like subscribers can also look forward to Horizon Zero Dawn: Complete Edition, The Surge 2, and Stranded Deep. That is in addition to the titles already listed below.
---
Original story: As has become a tradition by now, the latest line-up for Sony's PlayStation Now service has gone live before the Japanese giant can even get around to confirming those select titles itself. For the month of December 2020, PS Now members will be treated to at least Darksiders III, Wreckfest, and Broforce. This information is sourced from the Japanese PSN service, where subscribers have also been handed Horizon Zero Dawn for the final month of 2020. Given the fact that this particular PlayStation 4 game has already been part of PlayStation Now in the EU and US, we expect it to be replaced with a different game. We will reissue this article once the update is confirmed by the hardware manufacturer.
Unfortunately, we have had to wave goodbye to two time-limited PS4 games as part of the December update to the service. Metro: Exodus and Resident Evil 7: Biohazard are no longer playable through PS Now, but at the time of writing, we don't know if the new additions are also leaving the service after a certain period. For a full list of All PlayStation Now Games, head on through the link.
Are you happy with December 2020's PS4 additions to PlayStation Now? Share your verdict in the comments below.
[source reddit.com]