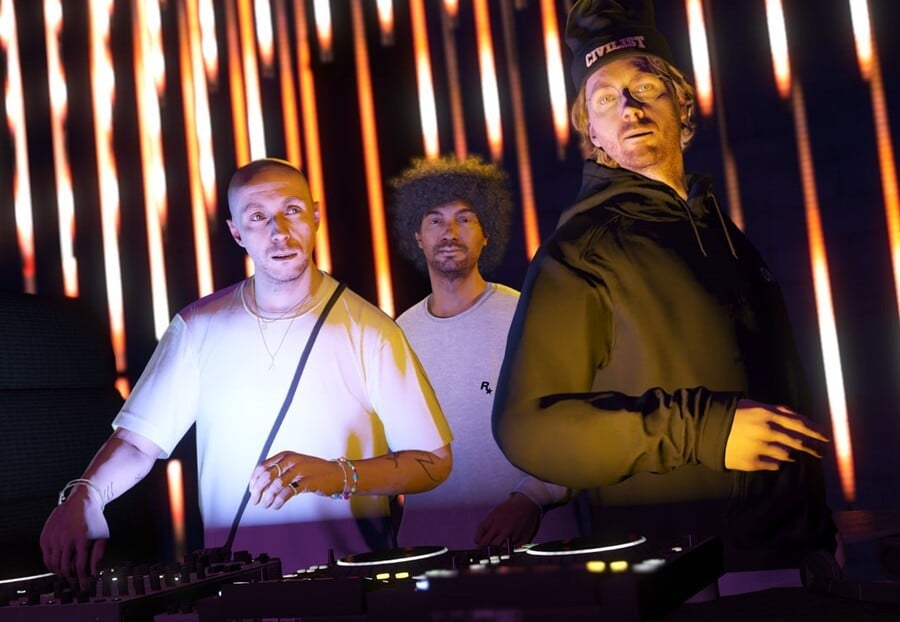 If you're a regular player of GTA Online, then you may have noticed some construction taking place at The Diamond Casino and Resort. As many players already predicted, a nightclub is being built underground, and everyone's invited to the party.
Here's what Rockstar Games had to say: "The Music Locker is underground in every possible way. It's located directly underneath The Diamond Casino & Resort, for starters. It's also preparing to be home to a new wave of world class DJs. If you're ready to grab some drinks, grab a partner and dance the night away, The Music Locker is the place to go, with stunning visuals and an impeccable sound system ready to deliver basslines directly to your midsection."
This is all part of the multiplayer mode's impending update, which will add an entirely new heist on an island just off Los Santos' shore. The press release continues: "The Music Locker introduces new gameplay features including the ability to dance with a partner, as well as new dance moves for all players to show what they have on the dance floor."
Moodymann will be the first performer at The Music Locker, but other acts will show up in the coming weeks and months. While everyone will be able to check out the nightclub, Penthouse owners will "have exclusive access to table service in the club's VIP section".
Rockstar promises this is just the beginning of its music-related announcements, as it will be revealing more about new radio stations it's adding in the coming days.
[source rockstargames.com]