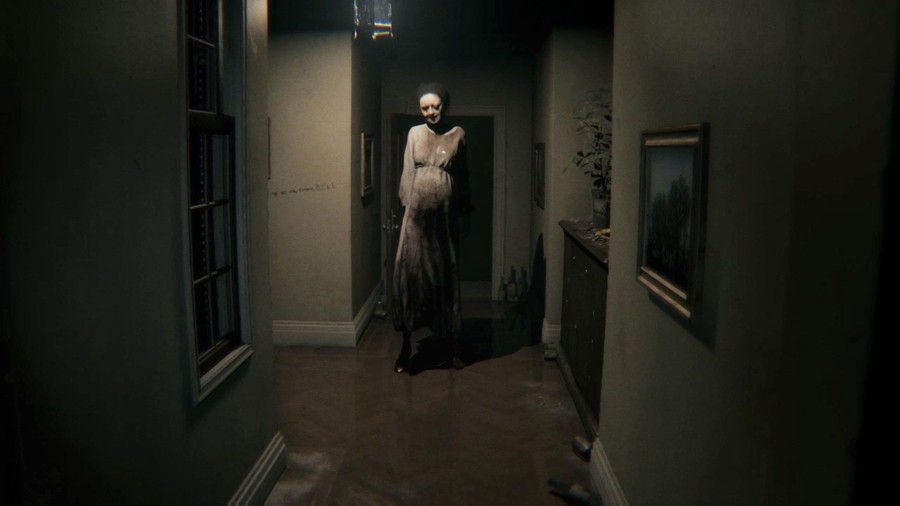 PT, short for Playable Teaser, made an enormous impression when it hit PlayStation 4 in 2014. While it was only a precursor to a much larger project — Silent Hills — the experience is heralded as one of the best horror titles on the system, and it has been hugely influential on the genre. Sadly, PT was pulled from the PlayStation Store after the Hideo Kojima game was cancelled, with no sign of Konami bringing it back. But here's the question: does it run on PS5?
Unfortunately, the answer is a big fat no. As reported by Polygon, PT was at one point able to be transferred and played on PS5, but that's no longer the case. A Sony spokesperson told the website that disabling backwards compatibility for the game "was a publisher decision". In other words, Konami has stamped out any hope of playing PT on PS5.
Polygon says that, prior to a system update, it was able to transfer and play PT on PS5 with no trouble. However, by the time the next-gen console reaches the public, this functionality won't be present, locking PT to your PS4 forever. It goes without saying that attempting to download PT from your game library won't work, either — it's simply not playable on PS5, and that's that.
A real shame, but there it is.
[source polygon.com]