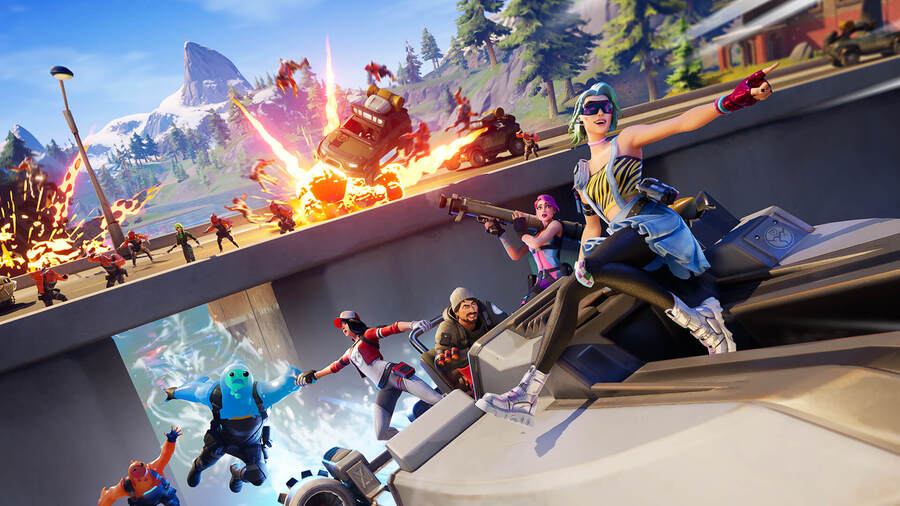 Whilst it's probably not the PlayStation 5 game most of the hardcore community is looking forward to, Fortnite will take full advantage of Sony's next-gen console from the word go. Available to download for free on 12th November 2020, the PS5 version will support the capabilities of the all-new DualSense controller and the Activities hub that makes up a part of the user-interface.
As a basis, Fortnite will run at 60 frames-per-second at a 4K resolution. Grass and trees will respond to an explosion in the nearby vicinity, and smoke and liquids will have much more realistic effects. You'll also load into a match much faster thanks to the PS5 SSD — texture load-in will benefit too. When it comes to the PS5 DualSense controller, haptic feedback will improve vibration and trigger feedback.
But here's the really cool part: the PS5's Activities page will allow you to jump straight into a round of the Battle Royale title without ever having to access the main menu. Right from the console's system menu, you can select a Solo, Duos, or Quads match. How cool is that!? Maybe Call of Duty: Warzone can do the very same thing.
Will you be taking advantage of these new Fortnite features on PS5? Do you hope other multiplayer games do the same thing? Thank the bus driver in the comments below.
[source ign.com]