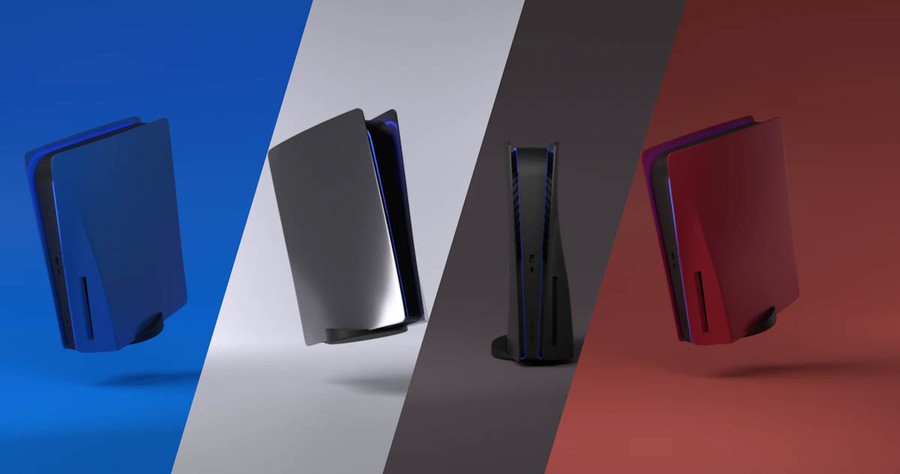 Last week, a brand new website caused quite a stir amongst the PlayStation 5 community as it promised to sell you unofficial, custom faceplates for the next-gen console just after it hits store shelves. Named PlateStation 5, you would be able to customise your PS5 with different coloured plates, including red, black, blue, chrome, and camo. That is still the plan — all of the site's stock has sold out — but it will have to do so under a different name following a complaint from Sony itself.
As Video Games Chronicle reports, the UK-based company has rebranded to CustomizeMyPlates.com and all imagery of the PS5 has been taken off the page in question. It is now working with manufacturers in the UK and China in order to meet demand, using "premium industry-standard plastic" based on dimensions released by Sony. Anyone who isn't happy with their $39.99/£32 purchase of the unofficial faceplates will receive a full refund.
Had you ordered your own set of PS5 custom faceplates? Let us know in the comments below.
[source videogameschronicle.com]