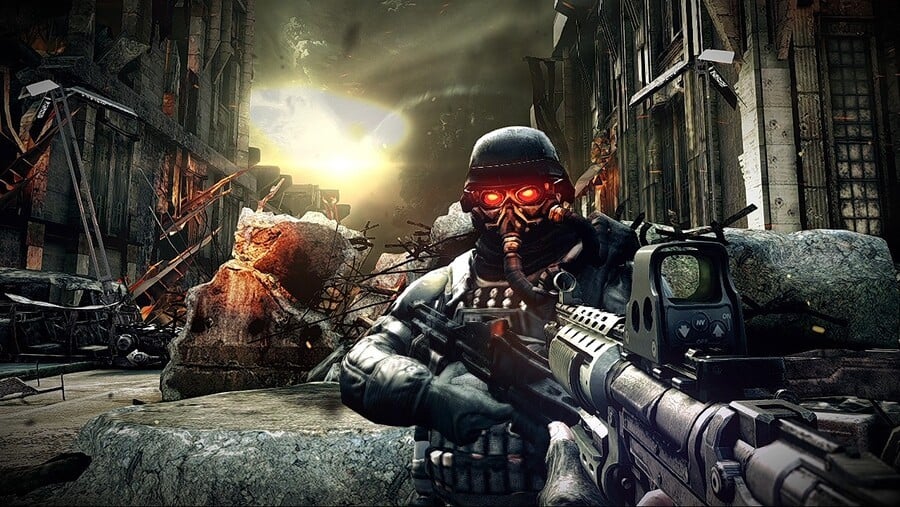 Killzone fans are having a helluva week, because they believe the PlayStation 5's user interface introduction is teasing a new title. You may have noticed the Helghast front-and-centre in the system login screen, but that's just an ancient PlayStation Network avatar, right? Should we really be reading too much into it?
Well, no, but the name Scotty Kenzo has intrigued hardcore followers of Guerrilla Games' franchise. Indeed, there is a character in Killzone lore called Sgt. Kenzo Hakhan, who served as a Helghan soldier during the Vektan Cold War. So, could this be a hint at a new game? Well, no, because Scotty Kenzo is one of the fake names the Japanese giant's been using on PlayStation marketing materials for years:
We do know that Guerrilla Games likely has a second project in production alongside Horizon Forbidden West, which is widely believed to be some kind of online shooter. Could it be Killzone-themed? Well, it's certainly not impossible – but this PS5 user interface tease is not evidence of that in the slightest, we're afraid.