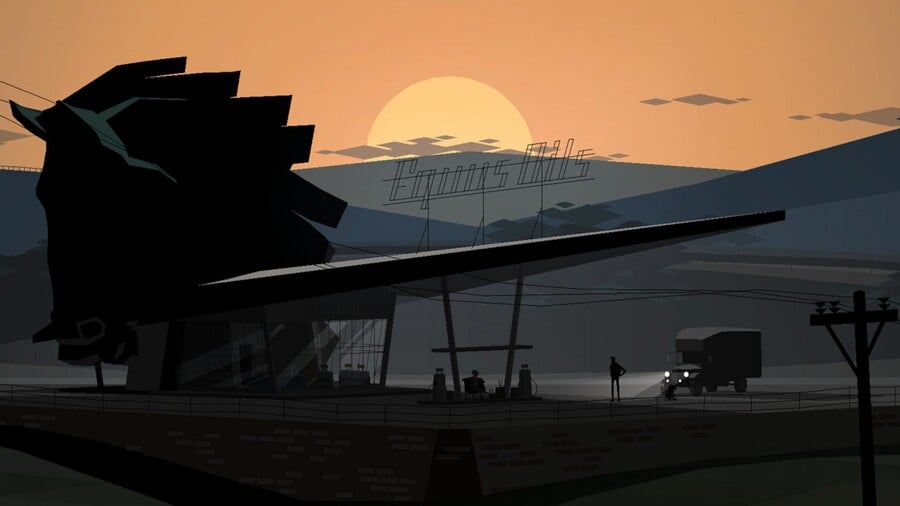 Back when the console edition of Cardboard Computer's absolute masterpiece Kentucky Route Zero was revealed, some physical goodies were also unveiled in collaboration with IAm8Bit. Alongside physical copies of the game and a vinyl edition of the soundtrack, there was an additional "mystery vinyl". For long-time fans of the game, it was assumed this was to be a full-length album of music by in-game group Junebug, which had been teased for years. The debut single, 'Static Between Stations', was unveiled four years ago, but now, at long last, the album is available.
Released on Bandcamp as part of the "Bandcamp Friday's" initiative to get more money in the hands of artists during the pandemic, the Junebug LP, Too Late to Love You, packs in nearly an hour of brand new Kentucky Route Zero music, from the game's composer, Ben Babbitt. We recommend not listening until after you've played the game, as a couple of tracks on the album appear in-game, including the track from the game's highlight moment in Episode 3.
Offering an interesting mixture of dream pop and 80s synthpop, the album is wonderful on its own, but with the included context of the game, the listening experience is just made that much better.
Follow this link to check the album out on Bandcamp, and be ready for one hell of a ride!
[source junebug.bandcamp.com]