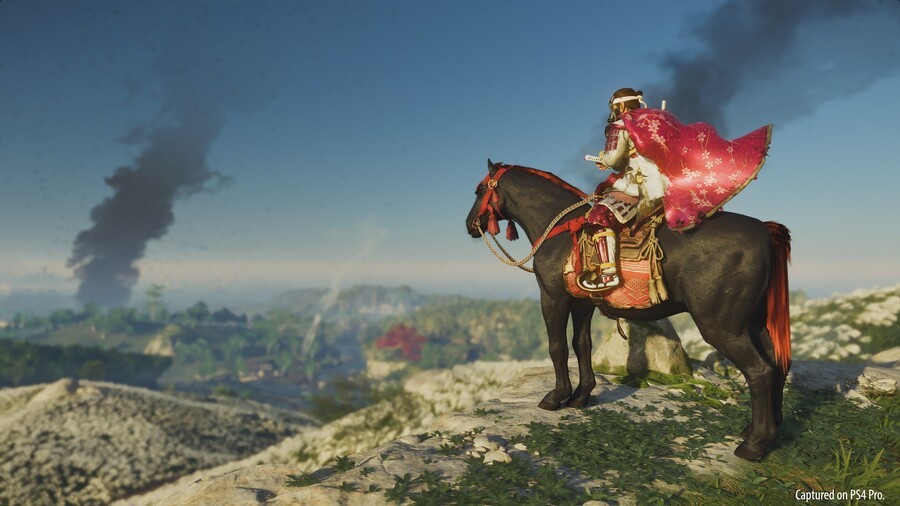 A small update for Ghost of Tsushima is now available to download on PS4. Patch 1.13 addresses a number of minor issues that were introduced with the game's massive 1.12 update, which added the co-op Legends mode and New Game+.
Ghost of Tsushima Update 1.13 Patch Notes
Resolved a bug causing frequent Network Error pop-ups
Resolved a bug preventing the Platinum Trophy armor dye from appearing in New Game+
Resolved a bug that caused some users to become stuck in the Legends tutorial
Added support for PlayStation™ Network "Players Met" functionality to Legends
Various bug and crash fixes
It's nice to see Sucker Punch so quick off the mark with this stuff considering the aforementioned 1.12 update is only a week old. Hopefully 1.13 clears up any issues that you might have been having.
Have you been enjoying Legends, or New Game+? Flick the blood from your blade in the comments section below.