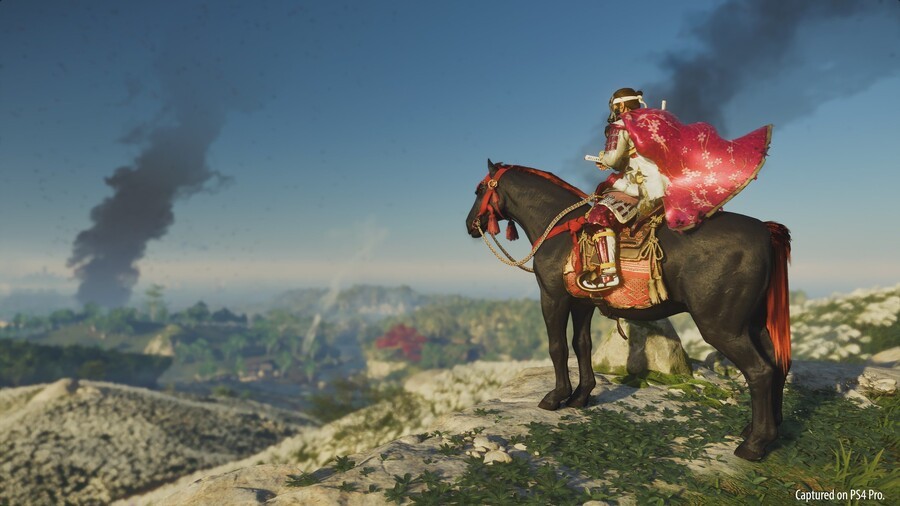 It's an exciting day for Ghost of Tsushima fans as the game has just received its biggest update yet. Available to download now on PS4, patch 1.12 weighs in at 9.9GB, and adds a crazy amount of new stuff to the open world epic.
The headline act here is of course Ghost of Tsushima Legends — a full co-op mode complete with character classes, unlockable gear, and otherworldly enemies. Legends is a totally free addition, but you will need to have an active PlayStation Plus subscription to play with others online.
As for Jin's solo adventure, Sucker Punch has introduced a whole load of cool features. First up, New Game + allows you to start the game over with all of your skills and equipment from a previous playthrough intact. It also adds new cosmetic items and super powerful charms.
On top of that, Armour Loadouts let you save your favourite equipment sets so that you can easily swap between them as the situation demands. What's more, new options have been added to the already comprehensive photo mode, and your save file now tracks how much time you've spent playing.
We'll update this article with the full patch notes when they're released. Until then, sharpen your blade in the comments section below.