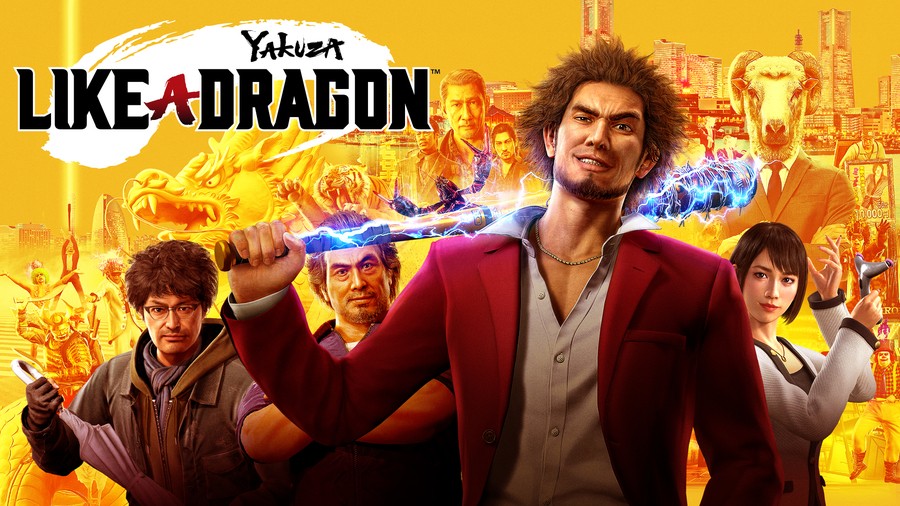 Update: It has now been confirmed that physical PS4 copies of Yakuza: Like a Dragon can also be upgraded to the PS5 version free of charge — you'll just need to purchase the console that comes with a disc drive. However, your save data will not transfer from PS4 to PS5.
---

Original story: Whilst Xbox Series X owners will be able to play a native next-gen version of Yakuza: Like a Dragon this November, PlayStation 5 users will have to wait until 2nd March 2021. SEGA confirmed the news in a tweet where it also announced that those who purchase a digital PlayStation 4 version of the game will also receive instant access to a free PS5 upgrade once it becomes available. There is currently no word on whether or not physical owners will also receive the same treatment, but the native PS5 version will retail at $59.99.
RGG Studio has also shared a brief glimpse of Yakuza: Like a Dragon running on a PS5, which you can check out in the tweet below. It even features new protagonist Ichiban Kasuga without the afro! And, based on footage that we were sent, it seems this next-gen version runs at 60 frames-per-second.
"An experience like no other, Yakuza: Like a Dragon brings dynamic RPG gameplay to the streets of Yokohama, Japan, with an epic adventure that combines the intense brawls, crushing drama, and over the top hilarity that the Yakuza series is known for. The game also features voice acting from a dynamic cast of actors, including George Takei, Kaiji Tang, Andrew Morgado, Greg Chun and Elizabeth Maxwell."
For more information on all confirmed PS4 to PS5 free upgrades, head on through the link. Will you be picking up Yakuza: Like a Dragon on PS4 this November, or waiting a couple of months for that PS5 version? Decide in the comments below.
[source twitter.com]