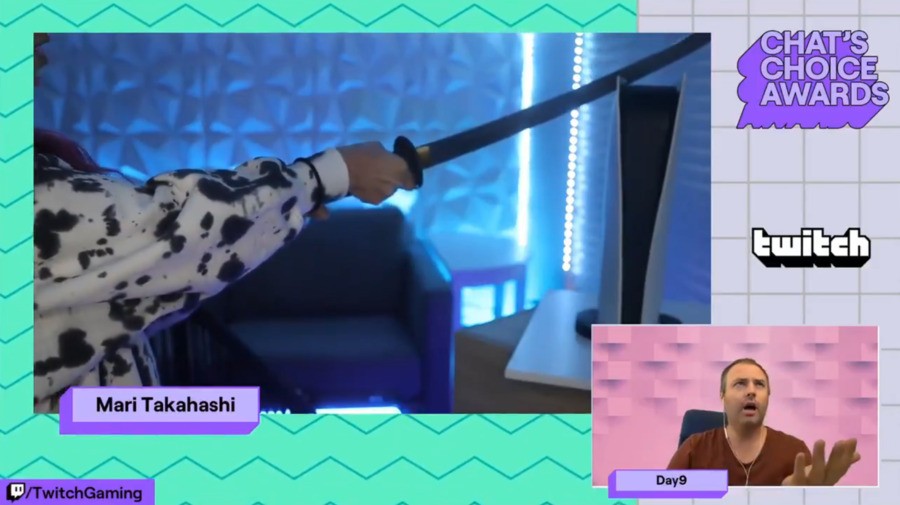 The 'Chat Choice Awards' aired live on streaming website Twitch overnight. During the broadcast, keen-eyed viewers quickly noticed what appeared to be a PlayStation 5 sitting in the background of host Mari Takahashi's room. Not long after, the official Twitch Twitter account tweeted: "Wait -- what's this about the PS5? The Chat's Choice Awards is teasing... Something."
Naturally, some enthusiasts got a little excited, and word of a PS5 reveal began to spread. Takahashi also said that all would be revealed later on in the show.
But as is usually the case here on the internet, you should never get your hopes up for anything. After the supposed PS5 was moved much closer to the camera, Takahashi took a sword to it and sliced the next-gen cake wide open. To be fair, it was a pretty good prank.
So yeah, there was no surprise PS5 announcement to be found here, but if that cake is to scale... Wow, the PS5 really is massive.
[source twitter.com]