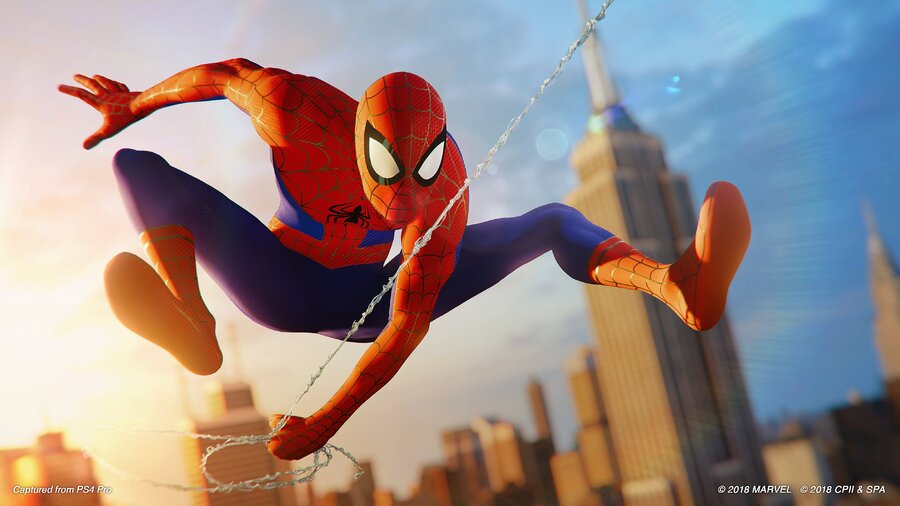 You know you've done goofed when you'd get a better response by not doing anything at all. Marvel's Spider-Man Remastered, the PlayStation 5 re-release of 2018's open world smash hit, has been handled atrociously by Sony – and it's emblematic of a disastrous week for the Japanese giant, that's seen it scramble from one communication mishap to another.
Exactly what's going on behind-the-scenes is unclear, but the platform holder really hasn't been reading the room lately. But first, let's focus on the positives: Marvel's Spider-Man Remastered genuinely sounds like a massive upgrade, rather than a mere resolution bump. The game will offer a 60 frames-per-second option, incorporate new character models, facial animations, and much more. It's, as the name suggests, a remaster.
The problem is that you'll need to pay for it, and with a growing list of free PS4 to PS5 upgrades, the optics are bad – even if Insomniac Games is investing significant effort here. To be fair, it's not full-price – it's available for $69.99 alongside Marvel's Spider-Man: Miles Morales, meaning that it costs about $20 overall. If you purchase the spin-off for the PlayStation 4, you'll be able to upgrade to the PS5 version of the same game for free – and you'll have an option to buy Marvel's Spider-Man Remastered from within its menu. However, the re-release will not be available standalone.
The real kicker here is that if you already own Marvel's Spider-Man on the PS4, then you'll get nothing. To be clear: you will be able to play the original game on the PS5 via backwards compatibility, and there may be some improvements to framerate and resolution – but you won't benefit from the upgraded character models and introduction of raytracing. Those features are reserved for the remaster.
Confused? You're not alone. It's a messy situation, and as we alluded to earlier in the article, it's the kind of scenario where Sony would have received a better reception had it done nothing at all. The problem is that it doesn't appear to be in touch with the industry at large any more – it's obvious that with so many free PS4 to PS5 upgrades already announced, this wouldn't sit well with some fans, even if the situations aren't the same. Heck, the Japanese giant itself is supporting this movement with titles like Horizon Forbidden West and Sackboy: A Big Adventure.
Of course, the platform holder would argue that it's investing significant effort and resources to remaster the experience here. That's a fair counter-argument, and judging by what Insomniac Games has said about the upgrade, it does sound like a different game. But how are we meant to visualise the improvements without a single screenshot or trailer? Some of the backlash could have been quelled by a side-by-side comparison video showing exactly what's been done.
It's yet another bizarre blunder from a company who's received a bloody nose over the past week. Sloppy explanations and some strange decisions have left it looking like a company out-of-touch. And all this does is raise questions about The Last of Us: Part II and Ghost of Tsushima: will they receive paid remasters, too? Sony's going to have to seriously improve its comms if it thinks it can pull that kind of stunt in this climate, because this Marvel's Spider-Man Remastered debacle is not sitting well with fans.
---
How are you feeling about Marvel's Spider-Man Remastered? Are you happy to pay extra for the upgrades being touted? Do you think Sony's gone about this the wrong way? Speak your mind in the comments section below.