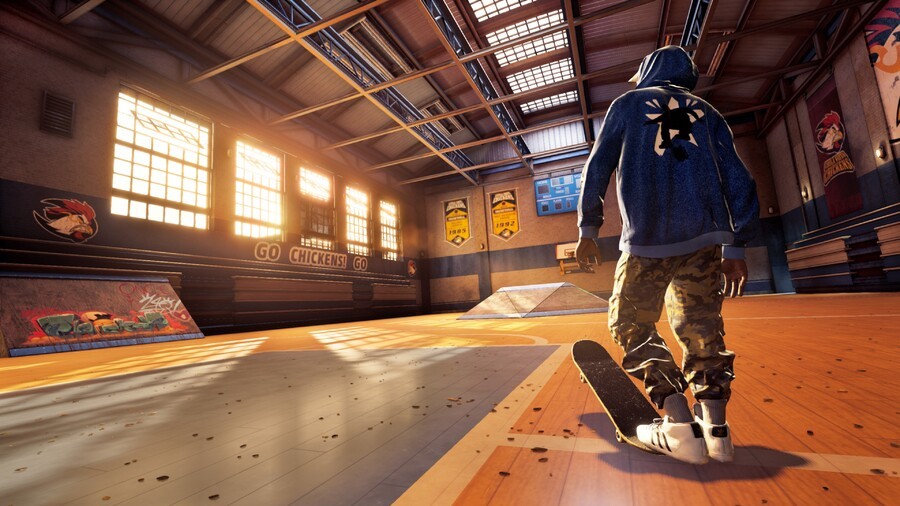 As with all the other games in the series, Tony Hawk's Pro Skater 1 + 2 has dozens of tricks you can perform. Most of them can be traced back to real skateboarders who originated the flips, grabs, and grinds. It's always been fun to pull off all those stunts with ease, and many of the names and button combos have been burned into our memory. However, a handful of familiar tricks will have new names in the PlayStation 4 remake.
As reported by USgamer, three tricks, most notably the Mute Grab, are renamed in the upcoming release to better pay respect to their creator. Chris Weddle is a deaf professional skater who's noted with creating the aforementioned manoeuvre. This goes back to the 1980s, when the trick became widely known as the Mute Grab. Tony Hawk himself shared this story on Instagram, where he called the name "shameless".
After some reached out to Weddle about this, it was decided that the trick would be renamed to the Weddle Grab in the new game. Two other tricks have new names too: Weddle Backflip and Reacharound Invert. The renamed tricks better represent their creator, and according to Activision, "Vicarious Visions was happy to celebrate Chris' legacy".
You'll be able to pull off the Weddle Grab in the Warehouse demo, which is accessed by pre-ordering the game digitally. We got the chance to play it early, which you can read about in our hands-on preview.
[source blog.activision.com, via usgamer.net]