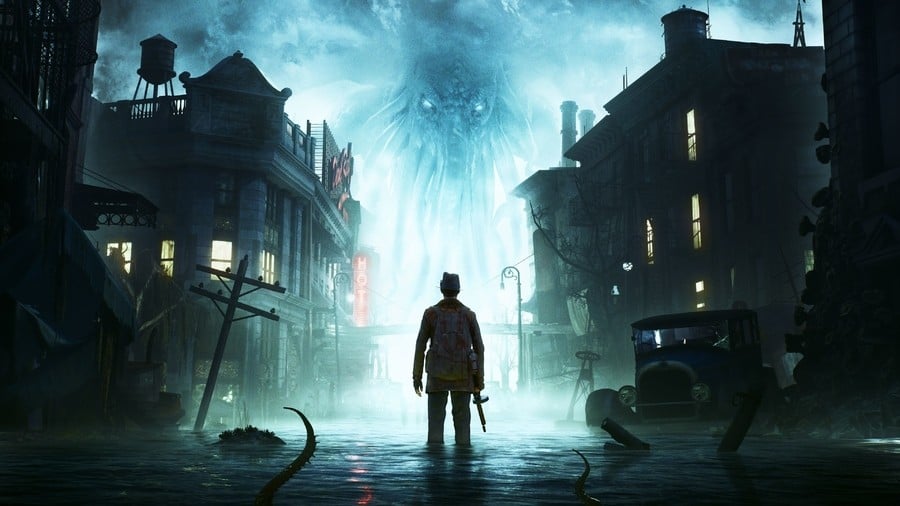 Frogwares doesn't appear to be having much luck with its publishers. Those of you with particularly potent memories may recall the Ukrainian developer falling victim to some policy changes at Focus Home Interactive, which meant that it had to remove various Sherlock Holmes games from the PlayStation Store in order to reclaim ownership of them.
Now it's having an even worse issue with Nacon – formerly known as BigBen Interactive – over The Sinking City. The Lovecraftian detective game was recently removed from Sony's storefront, as well as its subscription service PlayStation Now, where it was available as part of the platform's portfolio. So, what's happened this time?
Well, according to Frogwares, it signed a publishing partnership with Nacon that would give the French firm the rights to sell the release on the PlayStation 4. As a result, it was pledged development payments based on milestones and a revenue share on the final release. However, the studio claims that Nacon quickly fell behind on its payments, despite milestones being achieved.
Fascinatingly, Nacon later bought Cyanide Studios, the developer of Call of Cthulhu, and it's insinuated in Frogwares' statement that the publisher requested the source code for The Sinking City, despite them not owning the intellectual property. Frogwares declined and ultimately stopped receiving financial contributions for four months.
Then the game came out, and Frogwares states that its previous contracts were cancelled, meaning that it wouldn't profit from the release at all. "A retroactive cancellation on not delivering a product on time that is already out in the market is not acceptable," it said in a statement. "That was when our legal battle began."
The story basically escalates from there: Frogwares purports that Nacon attempted to pass off The Sinking City intellectual property as its own, buying up related domain names and even launching a tabletop RPG without the developer's consent. After various legal battles, the outcome is that Frogwares has requested the removal of the game from storefronts in order to ensure the royalties no longer go to Nacon.
"To all the players that wish to buy The Sinking City, we are more than willing to have the game be present everywhere and we will inform you as we reappear on more platforms on our social channels," it concluded. "For now, you can now buy a DRM free PC version of the game from our website here." We'll attempt to get comment from Nacon to learn its side of the story.
[source frogwares.com]