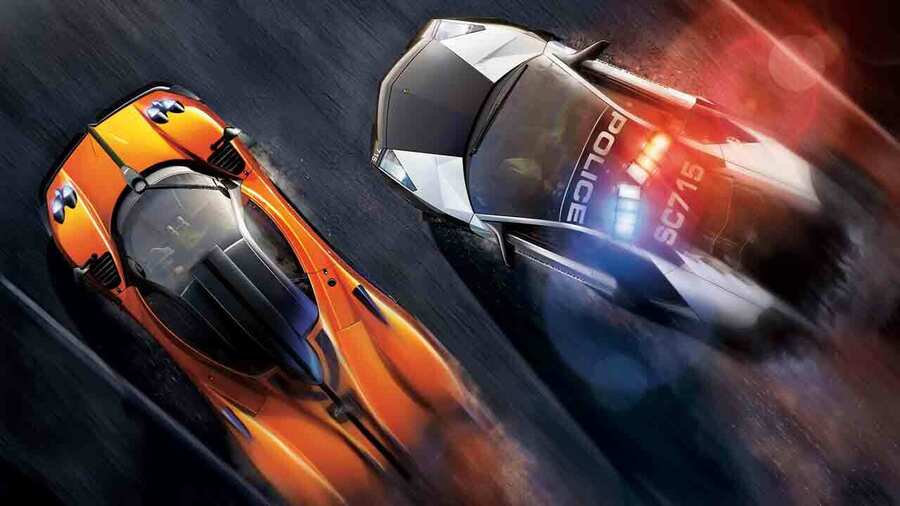 One of PlayStation 3's best arcade racers is Need for Speed: Hot Pursuit, the Criterion-developed cops n' robbers game. Released back in 2010, it's also one of the better games in the franchise, which has been pretty lacklustre for the entire PS4 generation. It was rumoured not too long ago that Hot Pursuit may be making a comeback, though, by way of a remaster. VentureBeat reporter Jeff Grubb reckons a re-release is boosting our way, and some new evidence suggests he's right.
A product listing on Amazon UK has appeared for Need for Speed: Hot Pursuit Remastered. The page looks like a placeholder for now, with no images and just Nintendo Switch and Xbox One formats listed. Don't worry, this will hit PS4 if it's real. With the game now up for pre-order on the retail site, it seems the game is all but confirmed at this point. The product page also suggests the game will cost £34.99, and will release on 13th November 2020 -- a Friday.
All eyes are now on EA to announce the darn thing. With the remaster appearing on retailers, we imagine an official announcement won't be too far away. Hey, maybe the publisher will announce the Hot Pursuit remaster alongside the Mass Effect Trilogy one; probably wishful thinking, but you never know.
Anyway, are you interested in a remaster of Need for Speed: Hot Pursuit? Smash into the comments section below.
[source amazon.co.uk, via resetera.com]