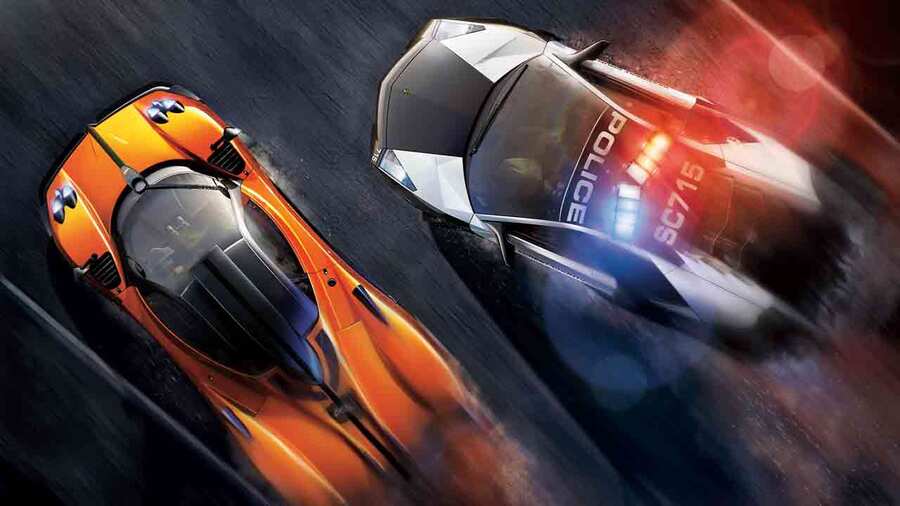 Last year, Electronic Arts said it's been cooking up some "exciting remasters of fan favourites". While many interpreted this as a remaster of the Mass Effect trilogy, nothing has really been confirmed since. However, one report claims to know what's next for EA's remaster plans, and it's nothing to do with Commander Shepard.
VentureBeat's Jeff Grubb has written a report based on EA's plans for Nintendo Switch games. On the surface, this doesn't have anything to do with PlayStation, but one of the reported games may interest PS4 fans -- if it's real. According to this Grubb and his source "familiar with the publisher's release slate", EA is planning a remaster of Need for Speed: Hot Pursuit.
To be clear, we're talking about the 2010 Hot Pursuit developed by Criterion. The VentureBeat report says the remaster is coming to "PC and other consoles" in addition to Switch.
This should be treated as a rumour for now, but Grubb seems confident that this and the other games in the article are the real deal. If there really is a remaster of Hot Pursuit on the way, that's pretty exciting news; the game is one of the best arcade racers in the last decade, and we'd love to take it for another spin on PS4.
Of course, just because EA might be bringing back this cops and robbers racer, that's not to say a Mass Effect trilogy remaster isn't happening too. In fact, VentureBeat has also gone on record to say this much-anticipated title is in the pipeline.
Anyway, what do you think? Would you like to see Need for Speed: Hot Pursuit return on PS4 10 years later? Drift into the comments section below.
[source venturebeat.com, via twitter.com]