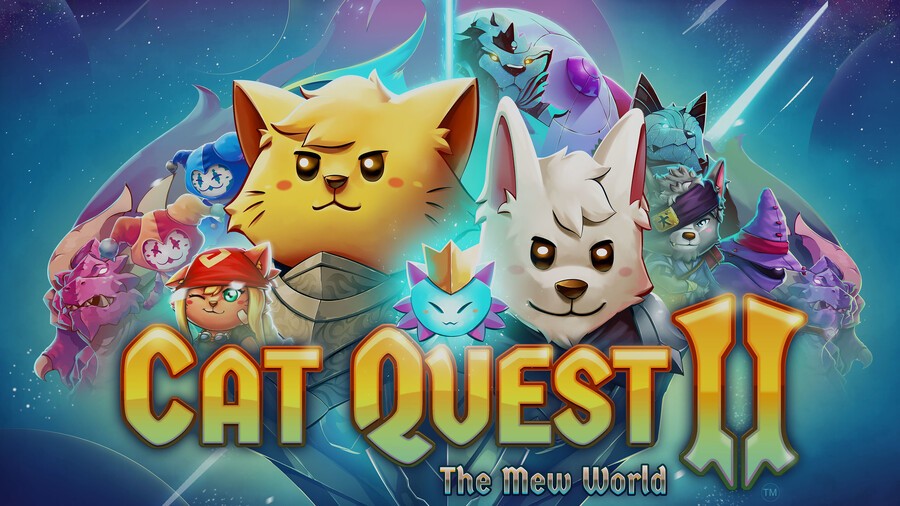 Cat Quest II is a great little action RPG, and it's about to get even better. In celebration of International Cat Day -- which apparently falls on the 8th August -- and to mark the third anniversary of the original Cat Quest, developer The Gentlebros is releasing a huge new update for the game.
A statement from the studio reads: "We wanted to make these changes as a huge thank you to all our fans who've supported us since day 1. We never thought our games would be played by so many people! We read every single review, and every message sent to us, and these improvements and tweaks are what we feel would make the game a lot more enjoyable for everyone!"
So what does the update do? Well, the headline act is the addition of 'Mew Game'. If you've finished the story, you'll be able to start a new adventure with up to eight different gameplay modifiers. These modifiers present additional challenges, like a mode that doubles the speed of everything. Finish the game again, and you'll be rewarded with a new armour set, and apparently, the more you play, the better it gets.
The update also brings a load of improvements to the overall Cat Quest II experience. The inventory system's been reworked to make it easier to manage, characters now sprint after running for a few seconds, new special moves have been added alongside new enemies, and you now have a defence bar that absorbs damage based on your armour. There are even more details over on the PlayStation Blog.
Are you a fan of Cat Quest? Give us a resounding meow in the comments section below.
[source blog.playstation.com]