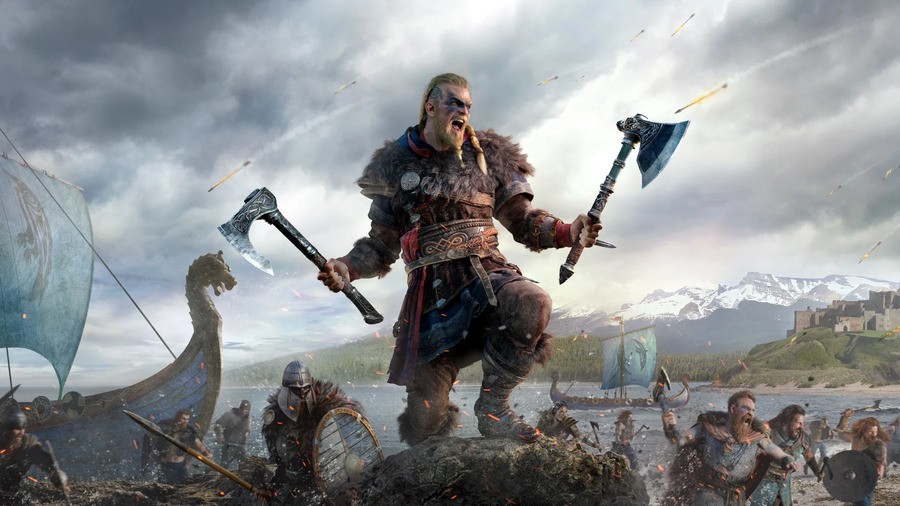 Do you wish you were playing Assassin's Creed Valhalla right now? If your answer to that question is yes, you're not the only one. We here at Push Square can't wait to get our hands on the Viking-inspired outing from Ubisoft, and soon we'll be able to take one very small step to making that a reality through Assassin's Creed Odyssey. That's because the game is adding a new armour pack named the Northern Traveler's Set. And, well, it looks like it's been taken straight from Eivor's chest of wares.
As pointed out by our Gamer Network friends VG247, Ubisoft doesn't make the connection itself, but it's rather obvious what the French publisher is doing here. The pack includes an axe and armour pieces which wouldn't look out of place on the set of TV show Vikings. We can't wait to see Kassandra suited and booted in this set of armour. Alexios, we hear you say? Who's that?
Before that hits the Assassin's Creed Odyssey in-game store though, there'll be a 3.1GB PlayStation 4 update to download. The patch includes the following fixes:
Addressed an issue where Cyclops quests weren't available to some players after Title Update 1.5.3.
Addressed an issue with the audio output of some of the crowd stations.
Addressed an issue where a placeholder pop-up could appear upon unlocking Ezio's Roman outfit.
Are you still playing Assassin's Creed Odyssey? Will you don this viking-themed outfit to get you even more excited about Valhalla? Let us know in the comments below.
[source forums.ubisoft.com, via vg247.com]